Who is the Best Vein Doctor NJ?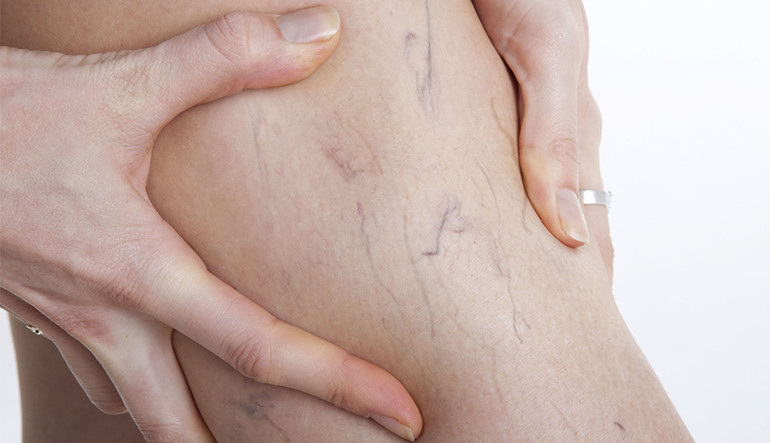 If you're suffering from spider vein and varicose vein, it's crucial to find the best vein doctors who can curate minimally invasive treatment plans. You should generally avoid vein specialists who recommend surgical procedures or those who treat provide varicose vein treatments without first running diagnostic tests to identify the root cause of spider vein and varicose vein.
So who is the best vein doctor NJ and where can you find them?
Well, depending on where you're located within New Jersey, these are some of the best spider vein specialists in NJ.
Dr. Caroline Novak: Dr. Novak is a double board-certified vein specialist who has performed hundreds of minimally invasive procedures for her patients with a perfect track record. Trained at Northwestern University, she is currently the medical director at vein centers in Paramus and Clifton, New Jersey.
Dr. Todd Kobrinski: Dr. Kobrinski is a board-certified vein specialist who specializes in Vascular Ultrasound Interpretation, which allows him to accurately diagnose the root cause of your spider vein and varicose vein. He's also incredibly kind and compassionate and currently presides as the medical director of a vein clinic in Clifton and one in Wayne, NJ.
Dr. Sareh Rajaee: Dr. Rajaee is a double board-certified varicose vein specialist who has graduated from Yale Medical School. He currently oversees varicose vein treatments at a vein clinic in Point Pleasant, NJ.
All of the aforementioned vein doctors are affiliated with VIP Medical Group and they work as vein specialists in Vein Treatment Clinic New Jersey's various offices. Our vein centers are highly accessible and located near prominent landmarks like William Patterson University in Wayne NJ or the Paramus Park Mall in Paramus NJ.
Depending on which part of New Jersey you reside in — whether it's Bergen County, Northern New Jersey, or on the Jersey Shore — you can find a vein clinic near your location and book an appointment with the best vein doctors in New Jersey.
Can Spider Veins be Removed?
Spider veins are dense clusters of reddish or bluish blood vessels that appear on the surface of your skin. They look like spider webs, or the thin slender legs of spiders, or like the branches of trees.
Spider veins can't be removed, i.e., they can't be physically extracted from your body. But they can be treated using a minimally invasive procedure called sclerotherapy. This is a procedure in which the spider vein doctor injects a special solution into your spider veins. This solution — called sclerosant — fuses the vein walls, essentially turning them into scar tissues. The accumulated blood in the veins reroute to healthier veins and the affected spider veins gradually harden and get absorbed by the body.
A single sclerotherapy session can reduce the appearance of spider veins within three weeks. The entire procedure is non-surgical, minimally invasive, and it concludes within 30 minutes with no downtime. You may, however, need to return for additional sessions.
However, in some cases, spider veins are symptomatic of a deeper circulatory disorder known as chronic venous insufficiency. This is a condition in which your vein valves collapse and blood accumulate in your leg veins, which leads to the formation of varicose and spider veins. If you're suffering from vein disease, then sclerotherapy won't be enough because it only treats the surface symptoms and not the vein disease.
If you have spider veins caused by venous insufficiency, your vein doctor will recommend minimally invasive varicose vein treatments like radiofrequency ablation, endovenous laser ablation, and VenaSeal. These procedures also don't remove spider veins but they do collapse the diseased saphenous vein, thus treating the root cause of spider veins.