Who is the Best Varicose Vein Dr in Point Pleasant?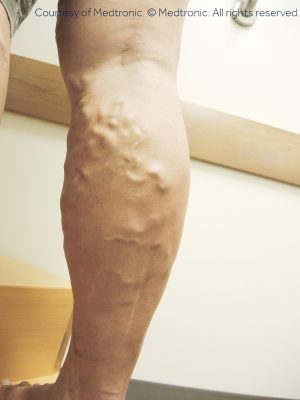 Dr. Sareh Rajaee is the best varicose vein dr in Point Pleasant NJ. He's a double board certified medical director with an exceptional educational background, having graduated from Yale Medical School, followed by cardiovascular training from New York Presbyterian Hospital.
Dr. Rajaee specializes in minimally invasive procedures for venous insufficiency and was even recognized as one of Castle Connolly's Top Doctors for 2017 and one of the Top Vein Doctors in New Jersey.
Dr. Rajaee is the medical director at Vein Treatment Clinic Point Pleasant NJ, which is one of the most advanced vein clinics in New Jersey. He's an expert at vascular imaging as well, a skill that's vital when he's diagnosing the root cause of your spider veins and varicose veins.
After accurately diagnosing the root cause of spider veins and varicose veins, he discusses all of your treatment options and curates a minimally invasive treatment plan suitable for your specific needs. This careful and meticulous approach to varicose vein treatment has helped him maintain a perfect track record with his patients.
You can find Dr. Siddqi at Vein Treatment Clinic Point Pleasant NJ, which is located on the Jersey Shore, right off the New Jersey Turnpike. If you have any concerns, please schedule an appointment with the best varicose vein doctor in Point Pleasant NJ today.
What is the Best Cream for Varicose Veins?
People often think that varicose veins are cosmetic issues that can be cured with topically-applied creams or home remedies like apple cider vinegar. But that is completely untrue and false.
To put is shortly — NO cream can treat varicose veins.
Varicose veins are dilated blood vessels with excessive blood caused by a circulatory disorder known as chronic venous insufficiency. This is a condition in which your vein valves collapse and blood gradually accumulates in your leg veins, leading to the formation of spider vein and varicose vein.
If left untreated, venous insufficiency can lead to various other vein problems like profuse bleeding, swollen ankles and feet, skin disease, leg ulcers, skin discoloration, and even deep vein thrombosis. As such, you must meet a spider vein and varicose vein board certified medical director in Point Pleasant NJ.
The ONLY way to treat varicose veins is to close the underlying diseased saphenous vein. As such, no amount of topical creams can treat varicose veins.
If you're looking for home treatment options, you can try the following:
Wear compression stockings because they apply pressure on the blood vessels and encourage blood to move towards the heart.
Engage in cardiovascular activities that engage your calf muscles like cycling, swimming, or running.
Elevate your legs while sitting because it will encourage blood circulation in the correct direction.
While the aforementioned methods will provide some temporary relief from the discomfort of varicose veins, they won't treat varicose veins. The only way to treat venous insufficiency permanently is through minimally invasive procedures like endovenous laser ablation, radiofrequency ablation, and VenaSeal.
Contact spider vein and varicose vein specialists in Point Pleasant who can diagnose the root cause of your varicose veins and treat it using minimally invasive procedures.