Advanced Pain Relief
We are a center of excellence offering the latest in technological advances for pain management. Our state-of-the-art facility offers safe, minimally invasive procedures to treat your pain. With advances in medical technology, surgery is no longer required to treat even the most difficult conditions. We are experts in treating symptoms associated with knee, neck, shoulder, hip, and back pain.
All major insurances accepted, including medicare.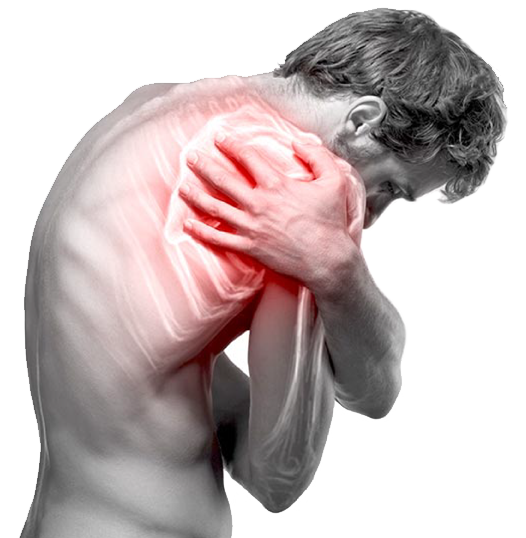 MISSION STATEMENT
VIP Medical Group offers a comprehensive pain program that is tailored for you. During your consultation, you will meet one of our Harvard trained pain doctors who will gather your full history and customize a treatment plan for you.
Center of Excellence
Our doctors utilize the latest in pain medicine technology to take care of you. From fluoroscopic guided therapies to laser therapy, our experts are world renowned. Dr. Michael and Dr. Khimani have received multiple distinctions for their award winning care and have been frequently featured in the press. True to their education standards, Dr. Michael and Dr. Khimani continue to work closely with Harvard Medical School. More recently, they jointly published "Pain Medicine Essentials" a comprehensive guide to pain medicine to help other doctors learn the latest in pain medicine advancements.
VIP centers is a center of excellence for Pain Medicine and we regularly have patients with the most difficult pain syndromes to professional athletes come to us for care.
We invite you to come to our clinic for an evaluation with one of our pain medicine specialists today.
HEADACHES
If you suffer from recurrent, debilitating headaches or migraines, VIP Center's interventional pain specialists may be able to offer you cutting edge treatments. Many people suffer from tension headaches, sinus headaches, migraines, occipital neuralgias and are not getting the relief they need from traditional medications. Our doctors are specialists in interventional modalities that can target the source of your pain and block it in its path.
Greater and Lesser Occipital Nerve Blocks
Auriculotemporal Nerve Block
Crown of Thorns
NECK PAIN
Whether your suffer from neck pain from sitting at a computer all day, a sports injury or just wear and tear over the years, our doctors are experts in targeting the cause of your pain. Neck pain can be due to wide range of cause such as muscle strains, osteoarthritis of the cervical joints, spinal stenosis, herniated discs, and compressed nerves. Dr. Michael and Dr. Khimani, our Harvard trained interventional pain specialists will perform a thorough evaluation, including your complete history, physical exam, and an necessary imaging, to develop a personalized treatment plan using multiple modalities. We focus on using leading edge minimally invasive techniques to help avoid surgery.
Cervical Epidural Injections
Cervical Medial Branch Blocks
Cervical Radiofrequency Ablation
BACK PAIN
Does your back pain keep you from doing the things you enjoy most? Here at VIP Centers, we know that back pain can range from dull aches to sudden sharp shooting pains and can even be completely debilitating. Whether it is jogging through Central Park, working on your golf swing, or just playing with your kids, we realize each of our patient's goals is unique. That is why our world class Harvard trained doctors believe in creating individual specialized treatment programs.
Back pain often results from sports related injuries, trauma, heavy lifting, arthritis and can lead to conditions like severe muscle spasm, degenerative disc disease, spinal stenosis, spinal arthritis, and herniated discs. Dr. Khimani and Dr. Michael, our Harvard trained interventional pain specialists will do a comprehensive history and exam, which often includes detailed imaging of the spine, to identify the cause your back pain and develop a personalized treatment plan that uniquely fits your needs.
Our doctors are experts in minimally invasive techniques such as ultrasound guided injections, precision digital x-ray imaging guided epidurals, radiofrequency ablation, kyphoplasty, and spinal cord stimulation. We use a multimodality approach along with the latest technologies to provide you with state-of-the art treatment – all without having to undergo surgery.
Lumbar Epidural Injections
Caudal Epidural
Lumbar Medial Branch Blocks
Lumbar Radiofrequency Ablation of Medial Branch Nerves
Sacroiliac joint injections
Ganglion Impar Block
Kyphoplasty
Sympathetic nerve blocks
Spinal Cord Stimulators
PRP
Stem Cell Therapy
KNEE PAIN
Wish you could get back to running, playing soccer, or just walking up the subway stairs without experiencing knee pain? As busy New Yorkers who always on their feet, we understand how incapacitating knee pain can be. Knee pain is extremely common and affects people of all ages. It can come on suddenly due to a sports injury or trauma or more gradually with years of wear and tear. At VIP Centers, we specialize in the latest non-surgical, minimally invasive treatments for knee pain. Our world class, Harvard trained doctors will perform a complete evaluation of your knee pain to help determine it's cause which may include osteoarthritis, bursitis, ligament and meniscus injury. They will develop a specialized treatment program using the latest techniques and state-of-the art imaging guidance to target your knee pain and help you return to your normal activities pain free.
Cortisone injections
Viscosupplementation
Genicular Nerve Blocks
Radiofrequency ablations
Iovera
PRP
Stem Cell Therapy
SHOULDER PAIN
Our comprehensive treatment approach for shoulder pain is aimed at improving your range of motion and decreasing your pain. Shoulder pain is often the results of inflammation, injury to tendons, or arthritis. At VIP Centers we are experts in examining the shoulder to help pinpoint the cause of your pain so we can get you started on the road to recovery.
Ultrasound-guided and Xray- guided Injections
Viscosupplementation Injections
HIP PAIN
Our treatment of hip pain is aimed at improving your mobility. Hip pain most commonly can result from sports related overuse injuries or simple chronic wear and tear with arthritis. Using state of the art imaging, we can precisely guide injections into the hip.
Hip Joint injections
Greater Trochanteric Bursa Injections
Hip Radiofrequency ablations
Request an appointment
We are experts in minimally invasive procedures with zero downtime, allowing you to resume regular activities the same day. Leave us your information, and we will reach out to help you verify your insurance coverage, and schedule an appointment with one of our vein specialists.  We are a non-participating provider with BCBS, empire, Aetna, GHI, Cigna, United Healthcare, Oxford, BCBS Horizon, Magnacare and we will work directly with your insurance company to help you get treated with no surprise bills. 
By emailing us or contacting us via web form, you are accepting the inherent
privacy limitations
of online communication. For more information about internet privacy, please read our "
Communication by Email/Text
" document. Please respond
"stop"
to text messages to opt out.