Viscosupplementation for arthrits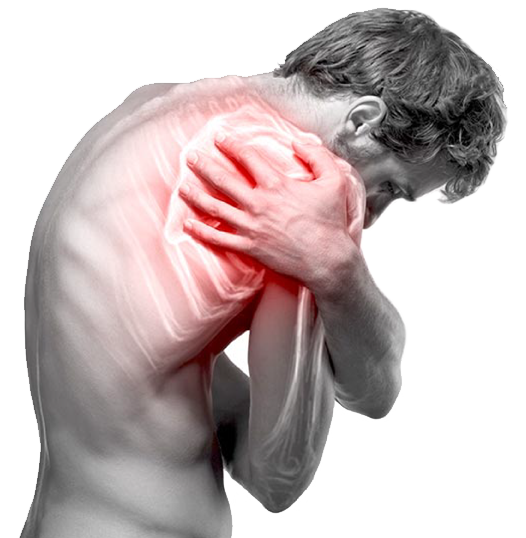 Viscosupplementation for arthritis
Viscosupplementation/ Hyaluronic Acid Injections for OA
What is osteoarthritis to the joints?
Osteoarthritis (OA) is the most common type of arthritis and the main cause of disability in the elderly population worldwide. This degenerative joint disease can lead to loss of joint functioning, loss of synovial fluid, which lubricates the joint and provides the elastic shock absorbing properties of the joint. Synovial fluid naturally contains an important component called hyaluronic acid. Hyaluronic acid is a natural biopeptide that is present in healthy joints but depleted in osteoarthritis. Joint movement combined with a reduced joint lubrication in osteoarthritic knees, hips or shoulder can result in increased wear and tear, inflammation, leading to cartilage deterioration. Factors that may play a role in the development of osteoarthritis include: age, sex, genetics, obesity, previous joint injury or damage, overuse of a joint. The main symptoms of joint OA are tenderness, joint pain and stiffness, loss of flexibility which can limit mobility, affect quality of life and may lead to disability.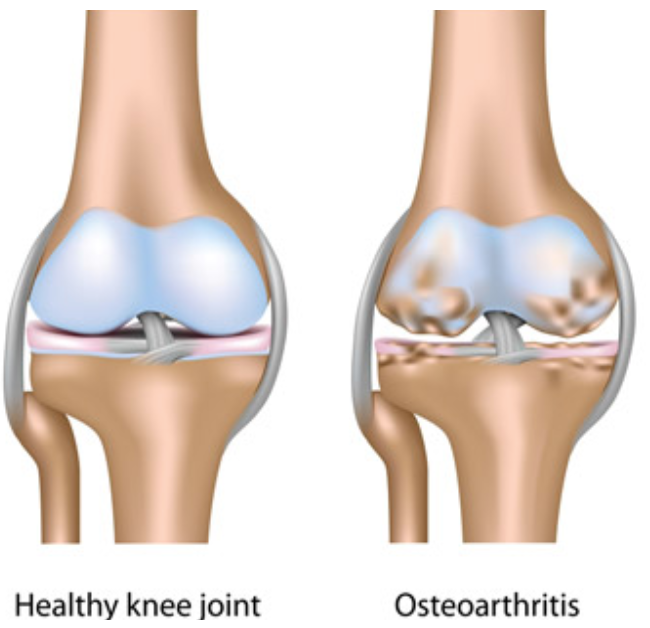 What is viscosupplementation?
One of the non-pharmacological treatment option used for reducing pain and maintaining joints mobility is viscosupplementation – the administration of a hyaluronic acid (HA) solution into the affected joint to supplement the viscoelasticity of the diseased synovial fluid. The goal of this treatment is to reduce the pain and stiffness, limit disease progression and improve mobility and quality of life.
Viscosupplementation is the procedure of injecting hyaluronic acid into the affected joint to help restore the lubrication lost from degenerative joint disease.
How viscosupplementation procedure is done?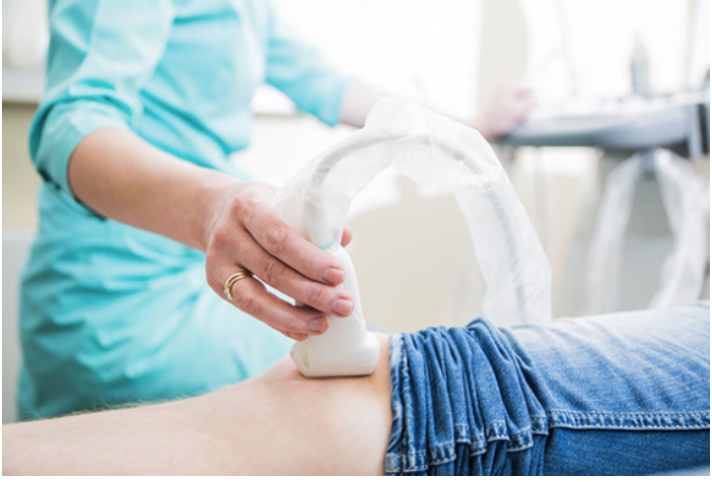 Hyaluronic acid, a thick gel-like fluid, is injected into the diseased joint to help replace some of the lubrication lost from arthritis. Injections are typically performed as a series of injections 1 week apart for a total of 3 to 5 injections.
Precise injection technique is required to maximize the effectiveness or positive outcome of viscosupplementation. Unlike steroids that have a local effect, hyaluronic acid must be administered into the joint space what is known as "intra-articular" injection. If the injection is into the surrounding the joint soft tissues, "outside the joint", you may feel increased discomfort and effectiveness of the injection significantly decreases. Improper administration of hyaluronic acid can also cause increased swelling and inflammation in the joint, so accuracy is very important. Typically the ultrasound imaging guidance is used to help ensure the proper placement of hyaluronic acid injection.
During the procedure, if there is any swelling in the joint, typically before administering the injection, doctor may need to aspirate, or remove any excess fluid. Immediately after the procedure, it is normal to feel pain, warmth, mild stiffness and swelling, itching or achy feeling at the injection site, however these symptoms generally do not last long. Most patients tolerate the procedure very well and have little to no complaints after the injections.
It is important to know that "lubricant injections" can't reverse any damage to the cartilage from arthritis, but may help to slow the degenerative process or prevent further damage. Some patients feel improvement immediately after the procedure, however it may take several weeks to feel the full effect of the treatment.
Benefits of Viscosupplementation
Viscosupplementation is an ideal treatment option for patients with early-stage: mild to moderate osteoarthritis. It may be especially helpful for patients who have not responded well to other conventional treatments, such as physical therapy, weight loss, pain relievers, and corticosteroid injections. Typically, patients have experienced a decrease in pain, with long-term effectiveness lasting for several months. Most patients report the greatest decrease in pain and discomfort occurs eight to 12 weeks after the initial injection. The injections should be repeated every six months for the optimal results and pain relief, as they can last anywhere from 6 – 12 months in terms of relief and efficiency.
Are there any side effects ?
Viscosupplementation are safe and generally involves a low complication rate, with fewer side effects compared to other injected treatments like corticosteroids. This may be due to the fact that hyaluronic acid naturally occurs in synovial fluid. Additionally, ultrasound guidance helps to further lower the risk or complication rate by helping with the accuracy of the injection into targeted area. Furthermore, the research studies have shown that injection of hyaluronic acid may stimulate the body to naturally produce more of its own hyaluronic acid, which will further cushion the joint and make the effects of the injections last longer. Viscosupplementation is also a great treatment option for older patients who cannot have surgery or cannot take NSAID pain medications like Motrin, Ibuprofen, or Advil.
Joint Viscosupplementation Therapy, also called: Hyaluronan Injections, Gel Injections, Lubricant Injections or Joint-Fluid Therapy is a general name of the medication that is injected into the arthritic joint to help temporarily relieve symptoms of arthritis and joint pain. Most of the time, doctors suggest these injections to patients who want to postpone joint replacement surgery, hoping that it will provide them enough relief to delay surgery and perform daily activities.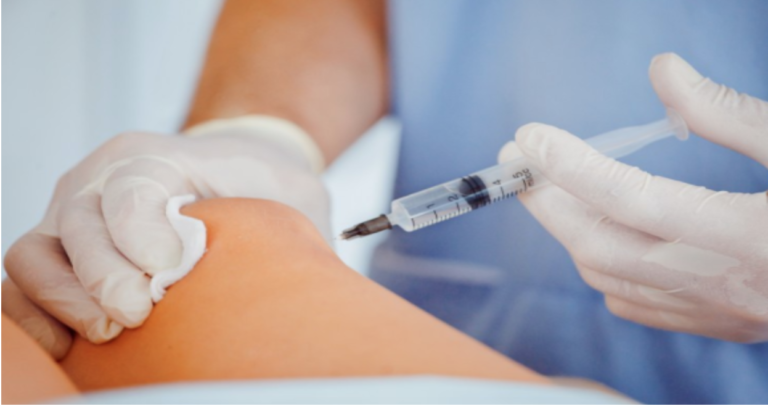 Hyaluronan is a scaffold that basically works by simulating synovial fluid found in the joint; therefore, lubricating the joint allowing for pain relief. These injections are supposed to act like natural lubricant for your joints.
Hyaluronan is found in the following brand names: Hyalgan, Euflexxa, Synvisc, Orthovisc or Supartz.
Euflexxa/ Orthovisc are given in a series of three injections and are injected over a three week period of time
Synvisc is given in a series of three injections over a period of three weeks
Hyalgan/ Supartz injections are a series of five injections that are given over a five week period of time.
According to the FDA regulations it has been approved for physician to use these hyaluronan base injections in patients for the temporary relief of arthritis knee pain, and have failed to respond to conservative treatments such as physical therapy, physiotherapy, and over the counter painkillers.
WHAT IS HYALGAN?
Gel-like HYALGAN solution is a sterile mixture that is made up mostly of a natural, highly purified sodium hyaluronate that comes from rooster combs. Hyaluronic acid is a natural peptide found in the human body and it is present in a particularly high amount in joint tissues and in the synovial fluid that fills the joins. The body's natural hyaluronate acts like a lubricant and a shock absorber in the joint, and it is needed for the joint to work properly. In the degenerative conditions such as osteoarthritis, there is not enough of hyaluronate in the joint fluid and tissues, what causes inflammation and joint pain.
WHAT IS HYALGAN USED FOR?
HYALGAN is used to reduce inflammation and relieve joint pain (knee, hip, shoulder) due to osteoarthritis. It is used for patients who do not get satisfied outcomes or pain relief from conservative treatments such as: over the counter medications or from exercise and physical therapy.
WHO SHOULD AVOID HYALGAN INJECTION?
You should avoid hyalgan injection if you have had any previous allergic reaction to it or any hyaluronate based products
If you have active infections or skin diseases around the injection site
If you are allergic to products from birds such as feathers, eggs, and poultry
WHAT ARE THE COMMON SIDE EFFECTS OF HYALGAN ?
Common side effects, that are generally mild and did not last long may include:
pain, stiffness,
mild swelling at the injection site
numbness or tingly feeling
itching or skin irritation around the joint
allergic reaction
If you experience more serious symptoms or reactions, such as severe pain, redness or swelling around the joint after the injection, fast heart rate, sweating, chills or shaking, heavy feeling, anxiety, confusion – immediately contact your doctor.
HOW IS HYALGAN GIVEN?
Your physician will give you an injection of HYALGAN into the cavity your arthritic joint. A treatment program consists of five injections given once a week. Some patients may feel better with three injections given at weekly intervals.
WHAT TO EXPECT FROM THE TREATMENT
Pain relief varies from patient to patient and may depend on the severity of the condition treated. It is not uncommon to experience relief within a week of the first injection, however the majority of patients noticed a difference within one week following the third injection. Sometimes full cycle of five injections is needed to experience full benefit of hyalgan injection.
HOW LONG WILL THE RESULTS LAST?
It is important to notice that osteoarthritis cannot be cured, an if pain returns, you may want to discuss another series of HYALGAN treatment with your doctor. These injection do not add or grow cartilage. Typically series of 5 injections will provide the pain relief for 6 months up to one year.
DOES THE HYALGAN INJECTION HURT?
You may feel temporary and minor pain at the injection site. Typically a numbing agent is used to help make your injection as comfortable as possible. Your physician may inject a local anesthetic beforehand.
CAN I CONTINUE TAKING MY OTHER MEDICATION AFTER RECEIVING A HYALGAN INJECTION?
HYALGAN usually do not interfere with drugs taken orally, however you should always consult with your doctor about your specific medications.
If your condition can be treated by conventional methods, this will help you avoid a total knee replacement surgery. This means you should exhaust every viable option before considering surgery. This includes getting joint injections such as cortisone, viscosupplementation, Platelet Rich Plasma, Iovera, exercises, and any other forms of physiotherapy.
Request an appointment
We are experts in minimally invasive procedures with zero downtime, allowing you to resume regular activities the same day. Leave us your information, and we will reach out to help you verify your insurance coverage, and schedule an appointment with one of our vein specialists.  We are a non-participating provider with BCBS, empire, Aetna, GHI, Cigna, United Healthcare, Oxford, BCBS Horizon, Magnacare and we will work directly with your insurance company to help you get treated with no surprise bills. 
By emailing us or contacting us via web form, you are accepting the inherent
privacy limitations
of online communication. For more information about internet privacy, please read our "
Communication by Email/Text
" document. Please respond
"stop"
to text messages to opt out.