Steroid Injection for Joints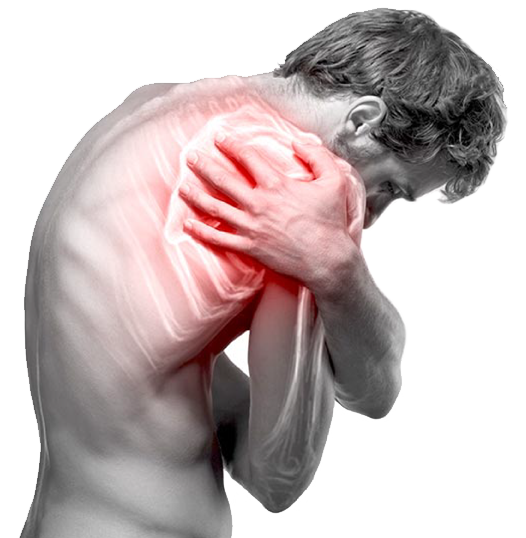 Steroid Injection for Joint Pain
Overview
One of the most utilized treatments options in the medical field for musculoskeletal and orthopedic conditions is a cortisone injection. A steroid injection is a minimally invasive procedure that can temporarily relieve pain caused by an inflamed joint. The injection treatment has two purposes: can be used as a diagnostic tool to see if the pain is actually coming from the joint. The second goal of cortisone injection is to regulate the immune system, reduce inflammation and relieve pain caused by various conditions, including knee, hip or shoulder arthritis.
What is a steroid joint injection?
Cortisone injections, also called corticosteroid injections or simply steroid injections are an integral part of non-surgical and conservative treatment options used by pain management specialists to relieve pain and inflammation in the body. Steroids are drugs that mimic the effects of cortisol, a hormone that your adrenal glands produce naturally. Steroids work by decreasing joint inflammation, including swelling, heat, and redness and reducing the activity of the immune system, therefore relieve joint pain. Steroids are used to treat a variety of inflammatory diseases and conditions, taking away pain and swelling in muscles, joints, and soft tissue.
Who is a candidate?
Steroid injections are typically given to patients with a variety of medical conditions including:
knee, shoulder or hip pain and arthritis, rotator cuff tendonitis, tennis elbow and bursitis.
Typically, a joint injection is recommended for those patients who do not respond to other conservative treatments, such as physical therapy, oral anti-inflammatory medication or rest.
What conditions can be treated with steroids?
Corticosteroid injections can decrease pain and swelling, reduce the inflammation and can be effective when delivered directly into the painful area, such as specific joints or tendons in the knee, hip, elbow, or shoulder. The pain relief can last from days to years, allowing you to participate in a physical therapy and an exercise program to improve the affected joint biomechanics.
In regard to musculoskeletal problems, steroid injections are performed in order to reduce or eliminate pain associated with a variety of conditions, such as:
Facet joints of the spine
Sacroiliac joint and coccyx
Hip joint
Shoulder, elbow, and hand
Knee, ankle and foot
Muscle strain
Tendinitis and Tenosynovitis (such as plantar fasciitis, Tennis and Golfer's elbow)
Osteoarthritis
Bursitis
Nerve pain (such as carpal tunnel syndrome)
What happens before treatment? 
Before a cortisone injection the pain specialist will discuss the treatment plan. During this conversation, doctor will review your medical history and previous imaging and discuss your expectations regarding pain relief, and if follow-up treatment will involve any other medications, physical therapy, or even lifestyle changes.
It is important to discuss any medications with your doctors, including the one who prescribed the medication and the doctor who will perform the injection. Typically, patients who take aspirin or any blood thinner may need to stop taking it several days before the procedure.
The procedure is usually performed in an office settings under the fluoroscopy or ultrasound guidance.
What happens during treatment?
Cortisone injections can be administered in various ways. These include:
Intra-articular injections: in which your physician will inject a corticosteroid directly into your joint. These injections are form of local injection.Typically for intra-articular injections, steroid is combined with a local anesthetic.
Intramuscular injections:in which your physician will inject a corticosteroid directly into a muscle. These injections aim to reduce an inflammation in more than one area of your body and are known as systemic injection.
Epidural injections: in which your physician will inject a corticosteroid near your spinal canal to reduce inflammation in the spine, therefore reducing inflammation can provide pain relief from spinal conditions, such as spinal stenosis, herniated disks, and injuries to your spinal nerves. This is a form of local injection. Your doctor will most likely combine a corticosteroid with a local anesthetic for epidural injections.
Sterile technique is always recommended when performing any injections. This added care is needed to minimize the risk of infection and is especially important for intra-articular injections.
There are few steps of the procedure:
Step 1:
The skin is prepared using an antiseptic agent. Local anesthetic such as lidocaine is injected to numb the treatment area and to minimize any discomfort throughout the procedure.
Step 2:
With the guidance of a fluoroscope (a special X-ray) or ultrasound machine, your doctor will direct the needle through the skin and into the region responsible for pain. Radiological equipment allows the doctor to watch the needle in real-time on the fluoroscopy or ultrasound monitor to ensure that the needle goes to the desired location dose of cortisone is accurately delivered into the area of pain. The level of discomfort during the procedure is generally mild as the needle used is small and local anaesthetic is usually mixed in with cortisone. Most patients more commonly feel pressure than pain.
Step 3
When the needle is correctly positioned, the anesthetic and corticosteroid medications are administered into the joint capsule. Depending on the location of the pain, one or several joints may be injected.
What happens after treatment?
Pain associated with joints or tissue disease is often reduced or relieved following a cortisone injection. There may be mild, temporary tenderness at the injection site after the procedure, however patients often go home right after the injection. What are the results of cortisone injection? The powerful dosage of cortisone acts quickly to lower the inflammation, when cortisone is injected directly into the inflamed or painful joints or tissues. Patients may experience some pain for a few days, but then the pain levels start to decrease, therefore patients can do some of the activities they weren't able to do when in pain. Unfortunately, cortisone carries some risk factors, so doctors usually limit injections to once every 6 months.
What are the risks?
As for all medical procedures, there are risk associated with the administration of cortisone.
Risks and potential complications of a cortisone injection include:
Weakened tendons, ligaments, bones and cartilage with repeated intra-articular injections
Pain from a reaction to the crystallized structure of the steroid, known as post-injection steroid flare
Swelling, tenderness and warmth at the injection site
Adrenal suppression or problems with your adrenal gland
Bleeding or bruising
Cartilage or nerve damage
Increased blood sugar
Infection
Menstrual changes
Skin discoloration and skin or fat atrophy (abnormal shrinkage)
Sleep problems
Spinal headache with epidural injections


How many injections do I need ?
There is no scientifically proven limit about the number of maximum cortisone injections a person can have, however as a general rule, three injections into the same body part are permitted over a twelve month period. Also, if you have failed to respond to a series of three injections for sustained period of time, then it is unlikely that more cortisone injections will be of any benefit.
How long do the injections need to take effect?
A cortisone injection can take between 2-7 days to begin reducing the inflamed area. Pain will continue to decrease over time and it may take several days to several months to feel full relief.
How often do they last?
A successful cortisone injection can suppress localized inflammation for anywhere from 6 weeks to 6 months. It will depend on the patient, condition being treated and follow-up care.
Request an appointment
We are experts in minimally invasive procedures with zero downtime, allowing you to resume regular activities the same day. Leave us your information, and we will reach out to help you verify your insurance coverage, and schedule an appointment with one of our vein specialists.  We are a non-participating provider with BCBS, empire, Aetna, GHI, Cigna, United Healthcare, Oxford, BCBS Horizon, Magnacare and we will work directly with your insurance company to help you get treated with no surprise bills. 
By emailing us or contacting us via web form, you are accepting the inherent
privacy limitations
of online communication. For more information about internet privacy, please read our "
Communication by Email/Text
" document. Please respond
"stop"
to text messages to opt out.