If you're searching for the best back pain doctor in New York City, then the VIP Medical Group can help you. The VIP Medical Group is a group of pain management specialists who are Ivy League graduates and Board Certified pain doctors. They are experts in assessing and diagnosing a range of pain conditions, from degenerative disc disease to chronic back pain.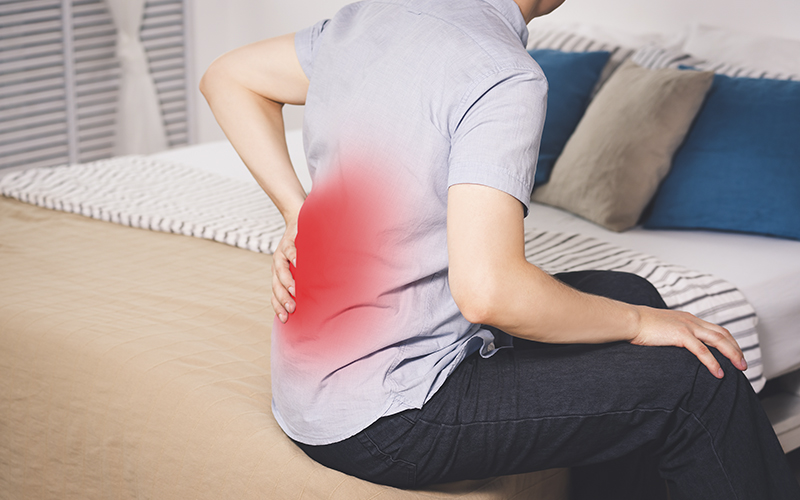 Most importantly, these pain doctors take a holistic approach to pain care. Pain specialists use the latest techniques in regenerative medicine to treat you without the risks associated with unnecessary surgeries or long-term use of narcotics. Some examples of treatments include epidural steroid injections and facet joint injections. Both techniques combine a medical approach whilst drawing upon the body's natural ability to heal. Minimally invasive techniques that maximize health are at the heart of the VIP Medical Group.
Nowadays, many orthopedic surgeons rely on surgical treatment options that are not always effective or maximize health. Surgery carries many risks, ranging from blood clots and wound infections to long-term pain medication and issues with anaesthesia. Surgery also has long recovery periods and requires long-term NSAIDs and opioids. However, not all back problems require surgery! That's why it is important to consider visiting a pain doctor who has access to the latest conservative treatments to help your area of pain.
Now that we have highlighted the importance of visiting the best back pain doctor New York City, let's take a look at some of the leading experts in the field of pain medicine.
Dr George Hanna | New York Pain Specialist
Dr Hanna is a Double Board Certified Pain Specialist who is recognized across the nation for his experience and expertise in anesthesiology and pain medicine. He achieved his undergraduate degree from Cornell University and his medical degree from the University of Pennsylvania School of Medicine. Upon completion of his residency at Massachusetts General Hospital – Harvard Medical School, he achieved his pain management fellowship at Brigham and Women's Hospital – Harvard Medical School.
In addition to successfully training new pain doctors in anesthesiology and pain management for 3 years, he was also appointed as Director of Pain Innovations and Technology during his time at Harvard. He was also the Chairman of Anesthesiology and Pain Management.
As a native of New York, Dr Hanna is a friendly and compassionate physician who works with his patients to treat back pain, neck pain and general joint pain.
Dr Shane Volney | New York and New Jersey Pain Doctor
Dr Volney is a Double Board Certified pain doctor who specializes in Anesthesiology and Pain Medicine. He achieved his anesthesiology residency at Vanderbilt University Medical Center and was selected to become Chief Resident. Dr Volney then taught at Harvard Medical School for 7 years where he instructed on the subjects of Pain Medicine, Palliative Care and Anesthesiology.
Dr Volney is extremely interested in improving the quality of care that patients receive. He works to ensure his patients receive a comprehensive treatment plan that addresses patients on an individual basis. He is currently welcoming consultations in New Jersey and New York.
Now that we've looked at the leading experts in the field of pain medicine, let's take a look at some examples of the latest conservative treatments on offer:
Epidural Steroid Injection – your pain doctor injects a corticosteroid (anti-inflammatory) and local anesthetic combination to alleviate pain. This is commonly used for low back and leg pain.
Facet Joint Injection – your pain doctor injects a small amount of local anesthetic into one (or several) of the small vertebrae along the spine. It provides immediate pain relief and can be performed on many occasions.
Lumbar Radiofrequency Ablation – your pain doctor applies heat using alternating current technology. It is a steroid-free method that provides long-term pain relief. It is usually applied to patients struggling with chronic low back pain.
Why Do I Have Back Pain?
Back pain can be a symptom of many medical problems. If left untreated, back pain can get progressively worse and cause further health complications. That's why it is important to find out why you are in pain and what is causing the pain.
Let's take a look at some of the most common causes of back pain:
Herniated Discs – this occurs when the soft tissue between the bones in the spine push out. The sensation of the tissue being pushed out can compress the spinal nerve. This then creates numbness, tingling and pain.
Osteoarthritis – this is a condition that commonly affects older individuals. Osteoarthritis occurs when the cartilage between the bones is no longer slippery or supple, causing friction, inflammation and pain.
Pinched Nerve – this is a common problem that can occur when part of the spinal cord becomes compressed. This creates a 'pinching' of the spinal cord and other nerves.
Traumatic Injury – a sudden traumatic injury can cause back problems, for example, lifting heavy items, twisting suddenly, or tripping over a hazard. These incidents can cause problems with muscles and nerves.
What Happens When I See A Pain Doctor?
A pain doctor will be able to successfully assess and diagnose your back pain. This can be achieved by taking your medical history, undergoing a physical examination and ordering scans (X-Ray and ultrasound). Once your pain doctor has discovered what it is that is causing your pain, they will then establish a treatment plan involving a conservative treatment option. Your pain doctor will also recommend R.I.C.E. (rest, ice, compression, elevation) in conjunction with your treatment option. They can also recommend the best physical therapist to help your recovery.
At the VIP Medical Group, our experienced and friendly team are on-hand to answer any concerns or worries that you may have. Our state-of-the-art centers are Centers of Excellence and welcome patients from across the nation. Our Ivy League pain specialists will assess your problem, establish a treatment plan, and get you back to full health without risky surgical procedures. Maximizing health through minimally invasive procedures is at the heart of the VIP Medical Group.