Who is the Best Pain Doctor NYC 2019? Medical Clinic Answers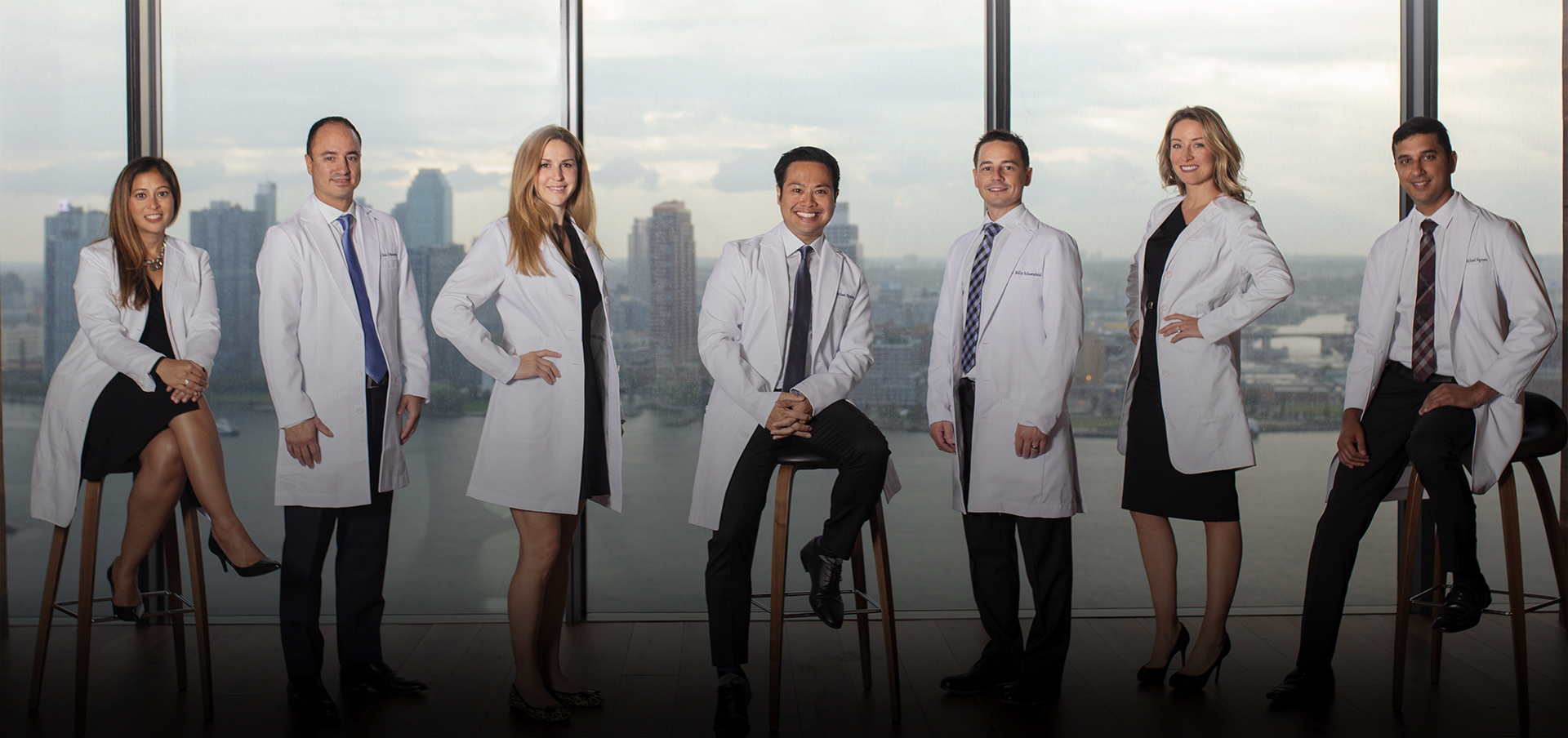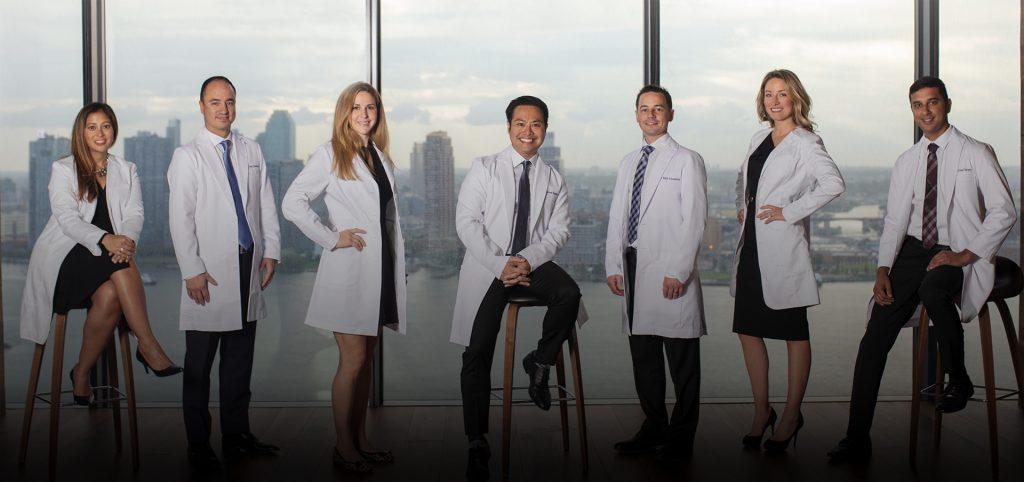 People living in large metropolitan cities like New York and New Jersey are more likely to suffer from chronic pain conditions like knee pain, back pain, neck pain, etc.
This is often the case because city dwellers are more likely to lead sedentary lives that include long hours of sitting or standing still. You may spend eight hours a day slouched over a computer at work or you may spend hours on public transportation.
Such a sedentary lifestyle gradually but inevitably leads to conditions like osteoarthritis, joint pains, and other chronic conditions.
However, you can treat chronic pain if you go to the right pain specialist. There are a lot of great interventional pain specialists in NYC who can diagnose the root cause of your chronic pain and treat it using minimally invasive procedures.
You should, however, be wary of doctors who are eager to prescribe opioids. Steroids and opioids don't address the root cause of pain and only create a gradual dependence on the medication, which can lead to addictions. Overprescription of drugs or opioids has thrown the country into an opioid crisis.
In this article, we will introduce you to the best pain doctor NYC 2019 and give you an overview of the top rated pain management clinic in Midtown Manhattan.
Dr. Namrata Khimani
Dr. Namrata Khimani is a nationally-renowned interventional pain specialist — one of the few pain doctors who has undergone and passed the rigorous certification process to get board-certified by the American Board of Anesthesiology. Dr. Khimani also has an exceptional educational background, having completed her undergraduate studies from Columbia University and graduated from Harvard Medical School. Following that, she completed her residency from the New York Presbyterian Hospital-Columbia University, where she was chosen as the Chief Resident. She's an expert in the field of pain treatment and doctors from across the country visit her clinic to see her apply her trade and use the latest advanced treatments.
Dr. George Hanna
Dr. George Hanna is a nationally-renowned pain doctor with double board certification in the fields of interventional pain management and anesthesiology. He completed his undergraduate degree from Cornell University, followed by a medical degree from the University of Pennsylvania School of Medicine, followed by an anesthesiology residency and pain management fellowship from Harvard Medical School, where he was eventually appointed as the Clinical Instructor of Anesthesia and the Director of Pain Innovations & Technology. Dr. Hanna has also published numerous papers on the latest pain management treatments and techniques.
Dr. Michael Nguyen
Dr. Michael Nguyen is a triple board-certified and Harvard-trained interventional pain specialist. He completed both his residency and advanced pain fellowship at Harvard Medical School, where he also received the titles of "Mentor of the Year" and "Teacher of the Year". Dr. Nguyen has pioneered many of the latest advanced pain treatments available on the market today, which also makes him one of the world's greatest experts in interventional pain management. His clinic has also been selected as a Center of Excellence and draws doctors from across the globe who come to see him ply his trade and learn from him.
Dr. Shane Volney
Dr. Shane Volney is a double board-certified and Harvard Medical School trained interventional pain doctor. He completed his pain management fellowship at The Massachusetts General Hospital (Harvard Medical School) and his Palliative Medicine fellowship at Harvard. Following his fellowship, Dr. Volney also served as a Clinical Instructor at Harvard Medical School, where he specialized in the fields of pain medicine, palliative care, and anesthesiology. He curates individualized pain treatments for his patients based on their specific conditions and symptoms, making him one of the best pain doctors in NYC 2019.
Pain Treatment Specialists — affiliated with VIP Medical Group — is the top rated pain management clinic in Manhattan, New York. The following are just some of the many factors that make our clinic one of the best pain management centers in the country.
Board Certified Doctors in New York
As mentioned previously, all of our interventional pain specialists are board-certified — some of them are double and triple certified. While this isn't a necessity for practicing pain treatment, it is an indicator that we have some of the most experienced and qualified pain specialists in the Big Apple.
Doctors with Harvard Medical School Background
All of our pain specialists have a Harvard Medical School background. They've either studied and trained, completed their fellowship, or instructed at Harvard Medical School.
State of the Art Clinic
Modern minimally invasive pain treatments rely on advanced technologies and equipment. Our pain management clinic is equipped with all of the latest technologies necessary to provide the latest treatments with the lowest risk of side effects.
All of our pain doctors specialize in pain diagnosis and treatment. They identify the root cause of your chronic pain condition and curate a treatment plan specific to your needs.
Use of Minimally Invasive Treatments
Our pain specialists use minimally invasive treatments such as epidural injections and ablations. These procedures usually conclude within an hour with a negligible risk of side effects and no downtime. We avoid prescribing opioids unless necessary because opioids can be addictive.
Schedule your Pain Care Appointment Today
Pain Treatment Specialists isn't merely an advanced state-of-the-art clinic with some of the country's finest board-certified pain specialists, but it's also highly accessible. Located in Midtown Manhattan, our pain management center is just a short walk from the Empire State Building and Grand Central Station, making it highly accessible to just about anyone in and around New York. For more information, please schedule your pain care appointment today.