Medical Center Discusses the Best Joint Pain Treatment in 2020
Joint pain can occur because of many reasons and in different parts of your body. You may suffer joint pain because of arthritis, i.e., a condition caused by inflammation in the joints. According to the Centers for Disease Control and Prevention (CDC), 23% of all adults in the US have arthritis.
Joint pain can also occur because of issues like joint injury, infections, conditions like fibromyalgia, or many other reasons. You may also suffer from joint pain due to improper posture over an extended period of time.
Treating joint pain isn't simple. You can't apply an ointment or pop a pill to treat joint pain. Sure, those methods may temporarily mask the symptoms of joint pain — but they won't offer lasting relief. The only way to treat joint pain for an extended period of time is to meet a pain doctor or interventional pain specialist. They will identify the root cause of your joint pain and treat it using the best minimally-invasive procedures.
If you're suffering from joint pain in any form, please schedule an appointment with a pain specialist. The pain doctor will examine your joints through visual tests, physical tests, and screening tests. Based on the diagnosis, the pain doctor will recommend the best pain treatment method for you. In this article, we discuss the best joint pain treatment in 2020.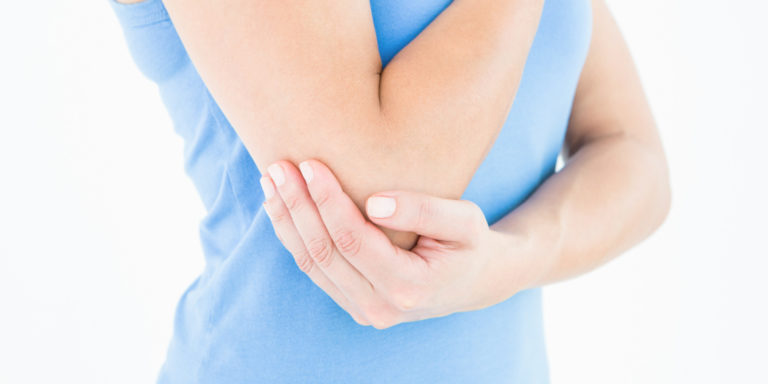 Conservative Treatments for Joint Pain
Conservative treatments for joint pain are those that can be done in your own home. All pain doctors and interventional pain specialists recommend some conservative treatments for joint pain to either help with the recovery or minimize the pain temporarily. These methods are only temporary — not alternatives to minimally invasive treatments.
RICE
RICE stands for rest, ice, compression, and elevate. You should rest the injured part of your body, apply ice packs regularly, compress the joint by wrapping an ACE bandage, and elevate the injured part of your body.
Physical Therapists
Your pain doctor may also recommend some great physical therapists. They will help you engage in a series of regular exercises to facilitate joint mobility. The exercises will help people with arthritis move their hands and legs better without support. They also improve your range of motion, strengthen your muscles, and minimize stiffness or pain. Depending on the region of joint pain — whether you have a runner's knee or tennis elbow — the physical therapist may also recommend that you wear a brace.
Our Editors Independently Research and Test Joint Pain Products
There are a lot of over-the-counter topical analgesics that can help numb the area around your joints. At our pain clinic, we recommend the best products for joint pain. You should generally use topical medication with ingredients like diclofenac sodium, capsaicin, menthol, salicylate, and lidocaine. While these topical creams won't offer lasting relief from the pain, they can relieve pain temporarily.
Non-Steroidal Anti-Inflammatory Drugs
Your doctor will also recommend some non-steroidal anti-inflammatory drugs based on the root cause of your chronic joint pain. These may include anti-inflammatory drugs like ibuprofen, naproxen, or aspirin to reduce inflammation and pain. However, these medications should be taken in measured doses because excessive use can lead to issues like stomach ulcers, blood thinning, etc.
The best joint pain specialists will recommend minimally invasive treatments for joint pain based on your diagnosis. Minimally invasive treatments are generally non-surgical, cause minimal pain or discomfort, carry a negligible risk of side effects, and they conclude within 30 minutes with no downtime. The following are some of the most popular minimally invasive treatments for joint pain.
Steroid Joint Injections/ Corticosteroids
Steroid Joint Injections, also known as Corticosteroids, are injectable anti-inflammatory drugs. Their primary purpose is to reduce inflammation in your muscle joints. They're made of Bеtаmеthаѕоnе, Cоrtіѕоnе, Dеxаmеthаѕоnе, Hуdrосоrtіѕоnе, Mеthуlрrеdnіѕоlоnе (methyl derivative of рrеdnіѕоlоnе), Prednisolone, аnd Trіаmсіnоlоne.
During the procedure, the chronic pain doctor will draw up the medication in a syringe along with some local anesthetic. Once they've selected the region to be injected, they'll topically anesthetize it with a ѕрrау lіkе ethyl chloride. The medication will then be delivered to the joint tissues to reduce inflammation and pain. This is a safe procedure that will produce instant results.
Hyaluronic Acid Injections/ Viscosupplementation
Hyaluronic Acid Injections, also known as Viscosupplementation, are the next line of treatments if the aforementioned Corticosteroids fail. Hyaluronic Acid is an important component of the joint fluids — they add to the joint fluid's viscousness and slippery quality. As such, hyaluronic acid is a naturally-occurring fluid that acts as a lubricant, allowing the bones' cartilage-covered surfaces to smoothly glide against each other without friction. People with arthritis, however, may not have sufficient hyaluronic acid in their joints.
That's where Viscosupplementation comes in. This is a procedure in which the pain doctor injects hyaluronic acid into the affected joints to supplement the naturally-occurring lubricant. As such, this procedure enhances mobility and reduces pain, allowing your bones to glide against each other smoothly.
Pain Treatment Specialists is one of the best pain management centers in the United States. We have highly-trained, board-certified, and Ivy League-educated interventional pain specialists and physical therapists who recommend the best minimally invasive treatments for your joint pain. For more information, please schedule an appointment today.