Qualities of the Best Varicose Vein Dr in Chicago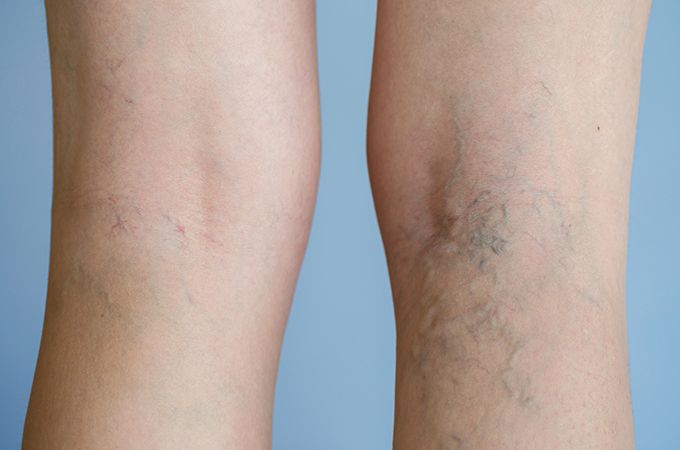 Varicose veins are bulging and protruding blood vessels that appear on the surface of your skin in a twisted and knotted form. They're extremely dangerous and caused by underlying vein disease, which is why it's crucial to find the best varicose vein dr in Chicago, IL.
However, when looking for a vein care specialist or vein doctor, you must be extremely careful. There are a lot of board certified vascular surgeons who recommend surgical procedures like vein ligation and venous bypass surgery, even though these procedures are complex, risky, and they have a limited success rate.
When looking for the best vein clinics or the best varicose vein dr in Chicago, Illinois, you must consider the following qualities:
Look for board certified doctors who have completed several residencies and fellowships.
Focus on the vein doctor's educational background and accomplishments.
Look for diplomat certified vein doctors with formal recognition from the American Board of Venous Medicine.
The vein doctor should only recommend minimally invasive treatment options like radiofrequency ablation, endovenous laser ablation, and VenaSeal. These are the best vein treatments because they're non-surgical, minimally-invasive, safe, and they conclude within an hour with no downtime.
The aforementioned vein treatments rely heavily on ultrasound and vascular imaging, which is required for the diagnosis and treatment. As such, the vein doctor should ideally have special expertise in vascular imaging.
Finally, the vein doctor should be kind, compassionate, and patient.
One of the best vein clinics in the Windy City with some of the best vein care specialists is Vein Treatment Clinic Chicago, IL. We have an extremely advanced vein clinic with modern state-of-the-art infrastructure and our clinic is also highly accessible since it's within proximity to landmarks like Lincoln Park and the John Hancock Building.
When Should I be Concerned about Varicose Veins?
Varicose veins are always a cause of concern and you should get them checked up at a reputable Chicago vein clinic immediately.
There's a false belief that varicose veins are only a cosmetic issue and that they don't have any medical consequences. But that belief is entirely false because varicose veins are caused by an extremely dangerous circulatory disorder known as chronic venous insufficiency.
Venous Insufficiency is a medical condition in which your vein valves — responsible for effective blood circulation to the heart — get diseased. These valves generally facilitate blood circulation to the heart and prevent venous reflux due to gravity. Without these valves, there's no mechanism in place to counteract the effects of gravity, which caused blood to flow backward and accumulate in your leg veins.
Over time, the accumulation of blood in your leg veins leads to vein dilation and the formation of spider veins and varicose veins. But it doesn't just stop with that — if left untreated, venous insufficiency can lead to various other vein diseases and complications.
The following are some of the complications that may follow soon after the appearance of varicose veins:
The varicose veins may burst upon the slightest impact because they're dilated blood vessels. The bleeding won't stop naturally and you'll have to be taken to the emergency room.
The breakdown of blood cells in your skin will lead to skin disease. Your skin will develop and leathery and patchy appearance with red and rust-colored discoloration.
The lack of blood circulation will also lead to skin discoloration.
The lack of blood circulation will prevent surface wounds from healing, which will lead to the formation of leg ulcers.
The accumulated blood in your veins may clot, which is a condition known as deep vein thrombosis. This is a potentially lethal condition because the blood clots may soon break away and travel to the lungs, thus inducing pulmonary embolism.
As such, the moment you notice varicose veins on your skin, you must schedule an appointment with the best varicose vein dr in Chicago immediately.