Dr. Todd Kobrinski: the best vein specialist in Woodland Park, New Jersey
Dr. Todd Kobrinski is widely recognized as the best vein specialist in Woodland Park, New Jersey. You don't have to take our word for it — you can instead trust the residents and patients of New Jersey, all of whom enthusiastically praise his immense dedication, talents, and effective treatments. His spider and varicose vein clinic in Woodland Park has unanimous 5-star ratings and reviews from all patients on Google, evidence of a perfect track record and excellent standards of vein care.
In fact, one of his recent patients wrote, "The vein clinics in Woodland Park and Paramus are state-of-the-art facilities. Dr. Kobrinski is awesome — he is warm and friendly, makes you feel like family, is very informative, and will explain step-by-step the procedure. His entire staff is very professional and compassionate. I am at the end of my treatment, and my legs feel and look so much better. Dr. Kobrinski is by far the best! I would recommend to everyone! It was my pleasure to be treated by him and his staff!"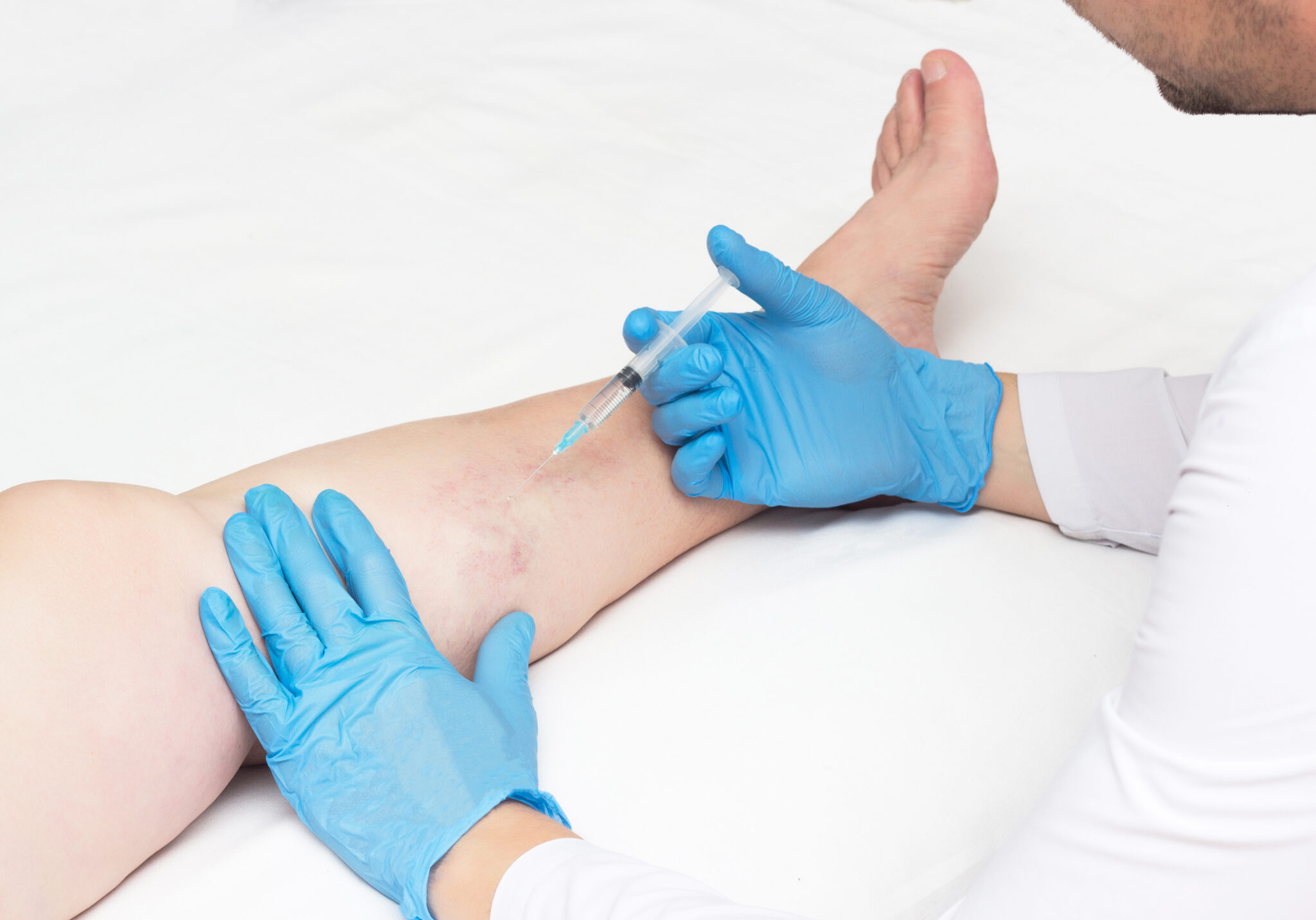 Besides being loved by all his patients, Dr. Kobrinski has a stellar educational background. The following is a brief overview of his education and credentials:
Specialized training in venous medicine and cardiovascular medicine
Bachelor's and Master of Science degrees from The George Washington University
Medical degree from Nova Southeastern University in Florida
Post-graduate training through the Icahn School of Medicine at Mount Sinai St. Luke's Roosevelt Hospital Center in New York City
Three years of Residency in Internal Medicine
Five years of Fellowships in Cardiovascular Disease and Clinical Cardiac Electrophysiology
Published in the American Journal of Cardiology, the American College of Cardiology Scientific Sessions, and a chapter on cardiac arrhythmia identification
Introducing the best state-of-the-art spider vein center in Woodland Park, New Jersey
You can find Dr. Kobrinski at our state-of-the-art spider vein center in Woodland Park, New Jersey. Our spider and varicose vein clinic is located at 1167 McBride Ave Suite 2, Woodland Park, a short drive from the Garden State Plaza. You can also find our state-of-the-art vein clinics in other parts of New Jersey, including Clifton and Paramus. If you have spider veins, varicose veins, or other signs and symptoms of vein disease, please book an appointment online or call +1 973-381-2115 to find your nearest vein clinic.
New Jersey Vein Clinics are led by highly-skilled and talented vein doctors and vein care staff, such as Dr. Kobrinski. We follow extremely strict guidelines to individually select the country's leading vein doctors specializing in minimally invasive spider and varicose vein treatments. Furthermore, our vein doctors pursue board certification from the American Board of Venous and Lymphatic Medicine to establish themselves as the country's leading vein experts. We also follow a comprehensive vein care process that ensures optimal and long-lasting results.
Our spider vein clinics in Woodland Park, Paramus, and Clifton are equipped with cutting-edge technologies necessary for the latest minimally invasive procedures. We absolutely avoid vascular surgeries and only recommend minimally invasive vein treatments because they're safer and more effective. Furthermore, we always diagnose the root cause of your vein problems to provide comprehensive treatments that ensure long-lasting results, which is why we maintain a negligible rate of vein disease recurrence. Please continue reading to learn about our spider and varicose vein treatment process in New Jersey.
Your 5-step spider and varicose vein treatment process in New Jersey
Step 1: Initial Consultation
Your spider and varicose vein treatment starts with an initial consultation with the vein specialist in Woodland Park. The vein doctor examines your leg veins, reviews your medical history, discusses your symptoms and goals, and administers an ultrasound diagnostic scan. During the ultrasound scan, known as duplex ultrasound, the vein doctor visualizes the blood flow in your leg veins, thus revealing the presence of absence of chronic venous insufficiency.
Step 2: Treatment Plan
After diagnosing the root cause of your spider veins and varicose veins, the vein doctor curates a personalized vein treatment plan. The vein treatment plan is designed according to your unique symptoms, goals, needs, diagnostic results, insurance coverage options, and other factors. The vein doctor also discusses the pros, cons, and costs of all vein treatment options to help you make an informed decision. The vein treatment plan is personalized for everyone.
Step 3: Primary Treatment
The primary vein treatment is meant for patients with underlying chronic venous insufficiency. Radiofrequency ablation, endovenous laser ablation, and venaseal are the best minimally invasive treatments for vein disease. The vein doctor uses thermal energy, laser energy, or medical adhesives to collapse or seal the diseased vein's walls. The accumulated blood flows into healthier leg veins, restoring optimal blood circulation to the heart.
Step 4: Cosmetic Treatment
The cosmetic vein treatment is meant for patients with superficial varicose veins and spider veins. Sclerotherapy involves injecting a sclerosant medicine into spider veins to seal their walls shut, turning them into hardened tissues eventually absorbed by the body. Ambulatory phlebectomy involves the physical extraction of superficial varicose veins through small incisions on the skin's surface. These procedures improve your leg's appearance.
Step 5: Recovery & Aftercare
After the complete vein treatment process, the vein doctor will discuss your post-treatment recovery and aftercare guidelines. You will have to wear compression stockings for a week or more, and you must avoid strenuous workouts for a few days. However, you can resume your daily activities and work immediately after the vein treatment — there's no downtime or hospitalization.