How to Find the Best Neck Pain Doctor NYC? According to Pain Control Clinic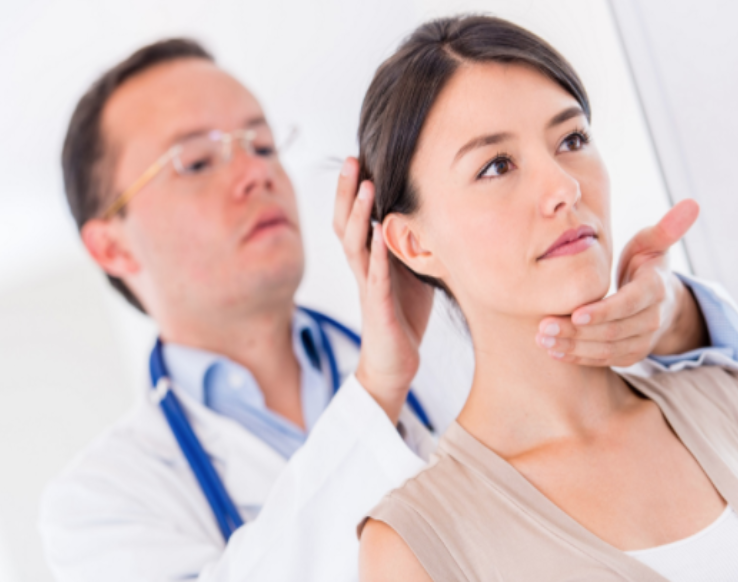 People in cities like New York are far more likely to suffer from issues like chronic neck pain because we lead largely sedentary lives that often involve sitting in front of a desk or computer for long periods. This can place an enormous burden on your neck, leading to a pinched nerve, herniated discs, or other issues.
If you have pain in the neck, you must be wondering where you can find the best neck pain doctor in NYC. Well, the Big Apple certainly gives you a lot of options because you can find pain specialists just about anywhere. But you shouldn't go to just any pain specialist in NYC — you need to find the right one.
Chronic neck pain can occur because of several underlying issues such as a pinched nerve, strain in the neck muscles, herniated discs, osteoarthritis, spinal stenosis, and many others. To treat pain in the neck, a doctor must diagnose the root cause of your chronic neck pain and treat it accordingly using minimally invasive solutions.
Unfortunately, there are a lot of pain specialists who'll simply prescribe opioids or recommend surgeries. Both of them are unsuitable options. Surgeries are complex, risky, and unnecessary for pain treatment. And opioids only provide temporary relief while paving the way for addictions, which is why the US is currently in the grips of a dangerous opioid crisis.
So how do you find the right pain specialist? In this article, we discuss how to find the best neck pain doctor NYC and the best treatments for chronic neck pain.
Interventional Pain Specialists
When looking for the best neck pain doctor in New York, your first move should be to filter out all doctors other than interventional pain specialists.
There are a lot of doctors who can treat neck pain, including palliative specialists and chronic pain specialists. Palliative specialists, however, deal with the emotional aspects of pain relief caused by conditions like cancer. And chronic pain specialists are known for their overprescription of opioids and medication — which doesn't treat the root cause of neck pain and paves the way for a lifetime of addiction.
As such, you should rely solely on interventional pain specialists. They have been trained to diagnose the root cause of chronic pain and they can treat it using minimally invasive procedures. Their treatments offer lasting relief from pain without dependence on opioids or medication.
Board Certification and Strong Educational Background
Amongst the interventional pain specialists in NYC, you should look for board-certified doctors with a strong educational background.
Board certification isn't necessary to provide pain treatments but it's the strongest guarantor of quality. To get board certified, pain specialists have to complete their residency followed by a challenging fellowship, in addition to various other professional milestones. As such, board-certified pain specialists can distinguish themselves as some of the best and most experienced pain doctors.
You can also look into their educational background and focus on pain specialists who have graduated from Ivy League medical schools.
State-of-the-Art Clinic
Minimally invasive pain treatments rely heavily on modern equipment and technologies. As such, you must ensure that the pain specialist works from a clinic that's equipped with all the latest infrastructure.
Friendly Attitude
Finally, you should look for a neck pain doctor who is friendly and compassionate, someone who will patiently discuss your chronic neck pain symptoms and offer treatments that are suitable for you specifically.
The neck pain doctor should also work within a clinic that can help you with your insurance details so you can get the best insurance coverage possible. This is necessary because neck pain treatments can be expensive without insurance coverage.
Minimally Invasive Treatments for Chronic Neck Pain
As mentioned previously, chronic neck pain may be caused by various conditions, be it a whiplash caused by a car accident, herniated discs, pinched nerve, or other issues.
As such, you should look for a neck pain doctor who carefully diagnoses the root cause of neck pain using a combination of physical tests, laboratory tests, and screening tests like X-Rays, CT scans, Ultrasound, and MRI scans.
The neck pain doctor should only proceed with treatment once they know what they're dealing with. The following are some of the best minimally invasive treatments for chronic neck pain.
Epidural Steroid Injections
This is an injection of cortisone delivered to the epidural space in your spine. This anti-inflammation medication reduces inflammation in the irritated nerves, thus offering instant pain relief. This is generally suitable for those who have neck pain caused by arthritis, herniated discs, or spinal stenosis.
Facet Block Injections
This is a procedure in which the pain specialist injects a small amount of local anesthetic into the facet joints in your cervical spine, thereby preventing them from transmitting pain signals. This is suitable for those suffering from arthritis or a pinched nerve.
Trigger Point Injections
Trigger points are sensitive areas deep inside your connective tissues or muscles that knot up and contract excessively due to overuse. Trigger point injections essentially deactivate these sensitive points and help them relax, thus relieving neck pain.
Schedule an Appointment with Neck Pain Doctor Today
Affiliated with Pain Treatment Specialists, some of the best neck pain doctors in NYC are Dr. Namrata Khimani, Dr. George Hanna, Dr. Michael Nguyen, and Dr. Shane Volney. All of them are highly-qualified board-certified interventional pain specialists who identify the root cause of your neck pain and treat it using minimally invasive procedures.
Located in Midtown Manhattan, Pain Treatment Specialists is also one of the most accessible clinics in New York, just a short walk from landmarks like Grand Central Station or the Empire State Building. For more information, please schedule an appointment with your neck pain doctor in NYC today.