Qualities of the Best Vein Doctor Paramus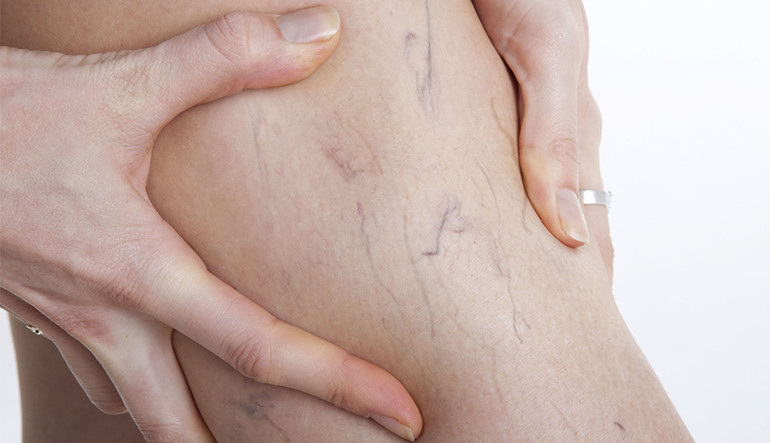 Are you on the lookout for a vein doctor in Paramus NJ? Well, there are a lot of vein specialists in New Jersey — but how do you decide who is the best vein doctor for your needs?
You may think that all vein specialists will be the same — but that's not accurate at all.
This is because diagnosing vein disease can be tricky. Spider veins may seem harmless on the surface — and sometimes they are — but they can also be symptomatic of a dangerous vein disease called chronic venous insufficiency. If your vein doctor simply treats spider veins without diagnosing the root cause, your spider veins will come back later.
Furthermore, thanks to advancements in modern technology, vein specialists can now treat spider vein and varicose vein using minimally invasive procedures. But there are still some vein doctors who recommend vein surgeries even though they're more complicated, have a lower success rate, and are riskier.
Considering all of that, choosing the right vein doctor in Paramus NJ is crucial. The following are some of the qualities of the best vein doctor Paramus.
Board Certified Vein Doctor: Board certification isn't necessary for vein doctors but it serves as an objective guarantee that the vein doctor is highly experienced and that they have a strong track record.
Minimally Invasive Varicose Vein Treatment: As mentioned previously, varicose veins and spider veins can now be treated with minimally invasive procedures. The best vein specialists will only use minimally invasive procedures and completely avoid surgeries.
State of the Art Vein Centers: The best vein specialists will be affiliated with the best state-of-the-art vein centers. This is important because modern varicose vein treatments rely on advanced equipment and technologies — as such, the vein center should also be advanced.
Dr. Caroline Novak is the best vein doctor in Paramus NJ. She's a board-certified vein doctor who specializes in the latest minimally invasive varicose vein treatments and she has a perfect track record even after treating hundreds of patients.
Dr. Novak is the medical director at Vein Treatment Clinic Paramus NJ. Located just off NJ-17, a stone's throw from Paramus Park Mall, our spider vein and varicose vein clinic is highly accessible and has plenty of parking space.
When Should I See a Vascular Doctor?
You should see a vascular doctor whenever you notice any of the signs or symptoms related to your veins. This, however, is tricky because vein disease can lead to symptoms that may not seem like they're vein-related. Furthermore, vein disease is an extremely under-diagnosed diseased because its initial signs and symptoms can be mistaken for simple signs of aging or fatigue.
Vein disease is a chronic condition and it gets worse with time so you should seek treatment at the earliest stage possible. The following are some of the early warning symptoms of vein disease:
Frequent leg cramps.
Restless legs syndrome.
Throbbing veins.
Irritation over the veins.
Leg heaviness.
Leg fatigue.
Spider veins, i.e., dense clusters of blood vessels on the surface of the skin.
Most of these symptoms will be worse at the end of the day or after you've been sitting or standing still for long periods.
Over time, as the vein disease progresses, the signs and symptoms will also get worse. The following are some of the complications of advanced vein disease:
Varicose veins, i.e., large protruding veins on your legs.
Chronic skin changes — your skin becomes red, beefy, or rusty-brown due to blood cell breakdown.
Leg ulcers or non-healing wounds on your skin.
Discoloration of the skin.
Deep vein thrombosis, i.e., the accumulated blood in your veins clot and harden.
If you notice any of the aforementioned signs or symptoms, you must book an appointment with a vein doctor in Paramus NJ immediately.