How to Find the Best Knee Pain Treatment Centers in 2020? According to VIP Medical Group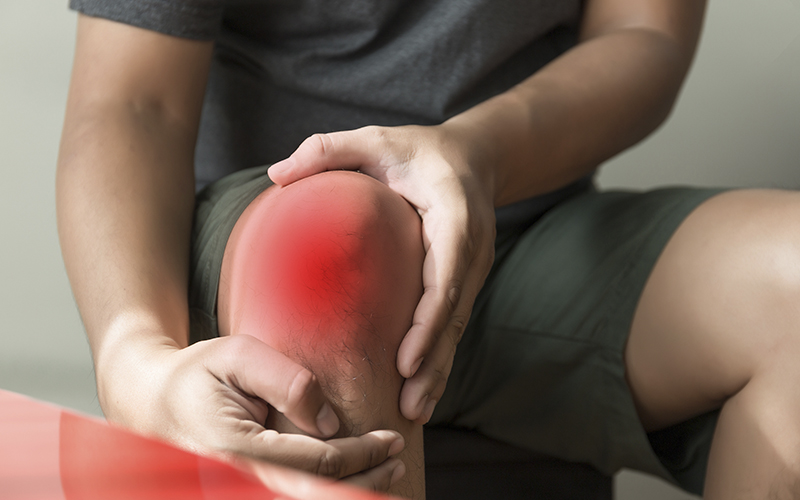 Knee injury or knee joint pain can occur to anyone at all. While some knee injuries aren't caused by deeper issues, chronic knee joint pain is generally symptomatic of deeper issues. For example, your knee joint pain may happen because of osteoarthritis pain, rheumatoid arthritis, bursitis, tendinitis, or various other reasons.
The knee is made of several components and your knee pain can occur in the kneecap, knee joint, cartilage, tendons, ligaments, or bursa sacs. With so many possible sources of knee joint pain, it's crucial to figure out what's the root cause of knee pain and treat it directly. You should completely avoid using opioids for treatment because that will only provide momentary relief and may even lead to addiction.
Some of the primary signs and symptoms of chronic knee pain include swelling of knees, stiffness, redness and warmth, popping sounds, and inability to lock knees. In addition to these, if you experience redness and swelling accompanied by fever or severe bony deformity, you should take them as red flags and consult a pain doctor or pain management clinic immediately.
However, when it comes to finding a pain management clinic, you should be extremely careful. Some of them may recommend opioids instead of treating the root cause of knee pain, some may recommend complex surgeries, and some may not accurately diagnose the root cause of chronic knee pain.
You must find a knee pain treatment center that identifies the root cause of knee pain and treats it using minimally invasive procedures. In this article, we discuss how to find the best knee pain treatment centers in 2020.
You should look for board-certified pain management doctors. While board certification isn't a necessity to practice pain treatment, it's an objective guarantee that you're dealing with an extremely skilled and experienced doctor. Doctors can only get board-certified after completing several challenging residencies, fellowships, and other professional milestones.
You should exclusively look for interventional pain specialists. You may think that all pain doctors are the same, but that's not true at all.
There are three broad categories of pain doctors.
Palliative Specialists: Those who deal with chronic pain stemming from an underlying disease like cancer. They deal with the patient's psychological and emotional needs in addition to providing pain medication.
Chronic Pain Specialists: These are doctors who focus entirely on opioid management and have contributed to the ongoing opioid crisis in the United States. You should entirely avoid treatments centered on opioids because they're short-lived and can lead to addictions because they don't treat the underlying root cause of knee pain.
Interventional Pain Specialists: These are pain and spine specialists who have been trained to diagnose and identify the root cause of functional pain caused by issues in the spine, bone, or joints. After diagnosing the root cause of your knee pain, they'll treat it using minimally invasive procedures that are far more effective and long-lasting than opioids.
Diagnosis of the Root Cause of Knee Injury or Knee Pain
During your consultation with the pain management center, the pain doctor should run a series of tests to diagnose the root cause of knee injury or knee pain. The diagnosis generally consists of three types of tests.
Physical Tests: The pain doctor will physically inspect your knees for swelling, tenderness, bruising, etc. They'll also check your knee's mobility and push and pull on the knee joint to check its strength.
Screening Tests: This includes imaging tests like X-Rays, CT Scans, Ultrasound, and MRI Scans used to detect issues like bone fractures, degenerative joint disease, injuries to soft tissues, etc.
Lab Tests: Knee pain can also happen because of infections. The doctor may also take some blood samples and remove some fluid from your knee joint to determine if that's the case.
Recommend Physical Therapist to Strengthen the Muscles
The best knee pain treatment centers will recommend a physical therapist in addition to curating a treatment plan. You need to go for physical therapy because that's the best way to strengthen the muscles either after or during the pain treatment. The physical therapist will help you with some physical movements and exercises to help you gain full mobility of your affected muscles and joints. The minimally invasive treatment will work best if you're also going for physical therapy.
Minimally Invasive Treatment for Knee Pain
The best pain management clinics will only recommend minimally invasive treatments for knee pain. They'll recommend procedures that conclude in the office with no significant downtime and negligible risk of side effects.
The following are some of the most popular minimally invasive treatments for knee pain:
Corticosteroids, i.e., an injection used to reduce inflammation caused by several diseases.
Viscosupplementation, i.e., an injection of hyaluronic acid that supplements the naturally-occurring acid found into the human joint, which generally acts as a shock absorber in healthy joints. During osteoarthritis, however, you may have insufficient hyaluronic acid — this procedure supplements it.
Genicular Nerve Block, which is a procedure in which cutting-edge technology is used to block the genicular nerves that may be transmitting pain signals to your brain.
If the G Block treatment is successful twice, the pain doctor may proceed to Genicular Nerve Radiofrequency Ablation in which they use heat energy to eliminate the nerves transmitting pain signals.
Schedule your Pain Management Appointment Today
Pain Treatment Specialists is one of the best knee pain treatment centers because we have some of the country's finest board-certified interventional pain specialists who diagnose the root cause of your knee pain before curating the ideal treatment plan. For more information, please schedule your pain management appointment today.