Vein Dr NYC
Do you have varicose veins or spider veins in your legs hands? Are you wondering how to find the best vein Dr NYC? It's not hard to find a vein doctor in NYC, but it may be challenging to find vein doctors in New York who are competent, experienced, and ideally suited for your varicose veins treatment.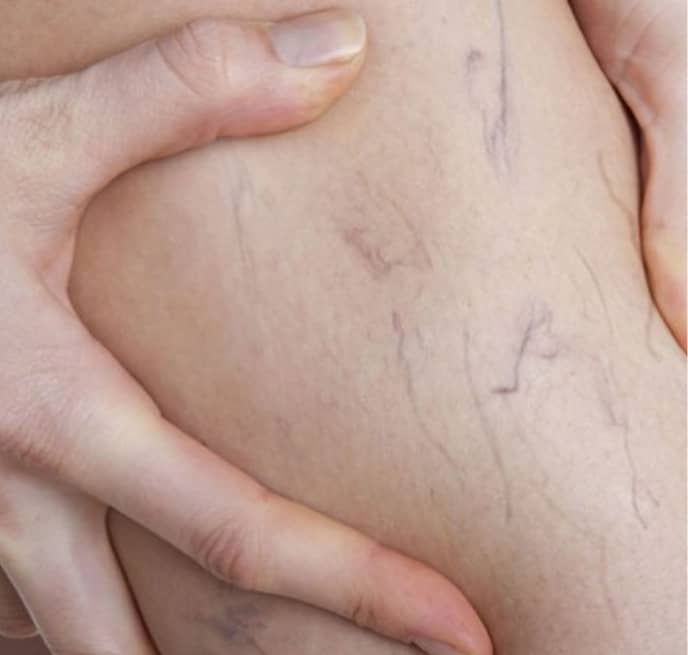 People often don't take varicose veins and spider veins seriously because they seem like mere cosmetic issues. Aside from the fact that varicose veins and spider veins can lead to immense social anxiety, they can also be indicative of a very dangerous underlying vein disease. Varicose veins and spider veins often occur because of a circulatory disorder known as chronic venous insufficiency in which your vein valves stop working properly and blood flows back down and accumulates in your leg veins. If you're suffering from venous insufficiency, you need to seek diagnosis and treatment immediately because untreated vein disease can lead to skin diseases, skin discoloration, profuse bleeding, leg ulcers, and deep vein thrombosis.
Lon ago, the only way to treat vein disease was through complex surgical procedures performed by vascular surgeons. However, thanks to modern technology and advancements in medicine, varicose veins and venous insufficiency can be treated with minimally invasive and non-surgical methods that carry an incredibly low risk of side effects. The only issues is finding the right vein doctor NYC.
If you don't find a good vein doctor NYC, they may fail to diagnose the root cause spider veins and varicose veins and only treat the surface symptoms. This will cause your varicose veins and spider veins to come back later. Some vein doctors in New York still favor using old surgical methods that have a high risk of complications. In this article, we'll give you an overview of the best vein doctors in New York and show you how to find the best vein Dr NYC.
Best Vein Doctors in New York
Before we discuss the qualities of the best vein specialists in New York, the following is an overview of the three best vein doctors in New York.
Namrata Khimani: She is a nationally renowned vein specialist with a top-tier education, having graduated from Harvard Medical School and having completed her residency from Columbia Presbyterian Hospital. She is currently at the forefront of the latest vein treatment technologies and methods.
Michael Nguyen: He's a board certified vein doctor NY who has completed his residency from Harvard Medical School and he has published extensive medical literature on minimally invasive procedures for venous insufficiency. He's currently one of the world's foremost experts in vein treatment.
Juan Montoya: He's a board certified and Yale-educated vein doctor in New York and specializes in the latest minimally invasive vein treatment procedures.
Qualities of the Best Vein Specialists
As previously mentioned, vein treatment used to be a fairly complex and difficult field in the past because it could only be done by vascular surgeons. But now that vein treatment is minimally invasive and fairly simple, it can be done by doctors from various fields of medicine such as cardiologists, anesthesiologists, and anyone who has undergone the right training.
Because of the simplicity of vein treatment, a lot of fairly inexperienced vein doctors in New York have also set up their practice. This makes it hard to distinguish between reputable and experienced vein doctors in New York and the ill-experienced ones. While vein treatment is simple, you still need an experienced vein specialist so they can avoid complications and side effects like deep vein thrombosis, infections, etc, and ensure that your spider veins and varicose veins don't come back later.
The following are the most important qualities of the best vein specialists.
The vein doctor NYC should be board certified so you can be sure that they've gone through the necessary training and have the experience necessary to treat vein disease properly.
You should also look for vein doctors in New York who have graduated and done their residencies from reputable Ivy League universities and institutions like Harvard Medical School since they have a pretty rigorous training program.
Check the vein doctor's track record by going through their patient testimonials and also make sure that there are no complaints of malpractice or disciplinary actions against them.
You can even ask the vein doctor NYC to produce before and after pictures of vein treatment to see the results for yourself.
Interview the vein doctor and ask them pointed questions regarding your treatment. Have they treated patients like you before? Have they experienced complications with other patients? What do they do in case of complications or how do they avoid them? Have they treated your condition before?
Vein treatments can get pretty expensive, especially if you're suffering from venous insufficiency. So make sure your vein doctor NYC accepts your insurance before you move forward with the treatment. If you get insurance coverage, you can drastically lower your out of pocket costs.
Varicose Veins and Spider Veins Treatment Center
VIP Medical Group is a collective of some of the world's finest board certified and Ivy League-educated vein doctors in New York. All of our vein specialists have a perfect track record with patients and they thoroughly diagnose the root cause of your spider veins and varicose veins before curating a treatment plan that's meant just for you. For more information, please schedule a consultation with your nearest varicose veins and spider veins treatment center.