New Jersey Vein Treatment
Do you live in New Jersey, New York, or other similar metropolitan cities? If so, you're at a higher risk of getting spider veins or suffering from vein disease than those who live in smaller cities.
There are a lot of risk factors that contribute to vein health — genetics, medical history, weight, etc — but the risk of getting spider veins drastically increases if you lead a sedentary life. That's people who live in cities like New Jersey and those who lead busy lives in professions like teaching, nursing, driving, etc — professions that require you to sit or stand still for long periods — are more likely to suffer from vein disease.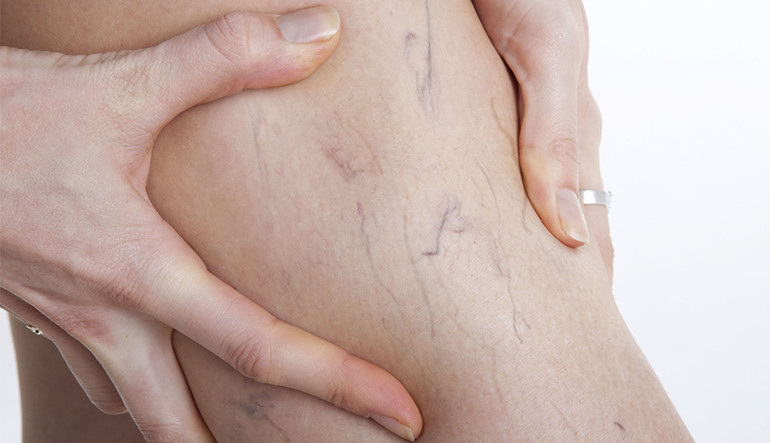 Vein disease, also known as chronic venous insufficiency, is a condition in which your vein valves malfunction, which causes blood to flow back and pool in your leg veins. When this happens, the accumulated blood causes vein dilation and eventually leads to the formation of varicose veins.
If you're suffering from vein disease, you need to seek effective minimally invasive vein treatments immediately. Venous insufficiency is chronic and it gets worse with time, leading to issues like leg ulcers, skin disease, and deep vein thrombosis.
But you should be extremely careful about the vein doctors you contact or the vein institute you visit. In this article, we will show you how to find the best New Jersey vein treatment clinic.
Board Certified Vein Doctors
The quality of vein centers is determined by the quality of their vein specialists. To that end, you need to filter out vein centers and clinics based on their doctors. How do you do that? It's simple — narrow down your search to vein centers with board-certified vein doctors.
Vein doctors don't have to be board-certified to practice vein care, but it's an important factor to consider because it's a badge of distinction. To get board-certified, vein doctors have to go through immense challenges and accomplish several complex professional milestones. As such, board certification is an objective guarantor of the vein doctor's skills and reliability.
In addition to board certification, you can also filter vein doctors based on their educational background. Look out for vein centers with vein specialists who have graduated from reputable universities like Harvard, New York University, and others of equal standing.
Finally, once you've narrowed down your selection of board-certified vein doctors with strong educational backgrounds in New Jersey, it's time to meet them in person. During your initial consultation, you should determine if the vein doctor is friendly and patient. This may seem like an irrelevant point to you, but patience is an extremely important quality in a doctor and it helps ensure proper treatment as well.
Before the actual treatment, your vein doctor will conduct a physical examination during which they'll listen to your concerns and study your symptoms. Your vein doctor has to be patient and examine your symptoms and listen to you carefully. If they don't, they may miss out on vital clues that help them formulate a treatment suitable for you specifically, which may increase your risk of side effects. So be sure to look for board-certified vein doctors in New Jersey with a strong educational background and a friendly and patient attitude.
State of the Art Infrastructure
When you visit the shortlisted vein centers, make sure that they have a state-of-the-art infrastructure with the latest and most advanced technologies and equipment. In recent years, the field of vein care has advanced by leaps and bounds thanks to modern technology. Modern minimally invasive treatments rely on devices like ClariVein, VNUS, ClosureFAST, to name a few. Make sure that the vein centers you narrow down are equipped with these devices.
Minimally Invasive Vein Treatments
The days of vascular surgeries are long gone — varicose veins are no longer treated with risky surgical operations.
Thanks to modern medicine and technologies, vein doctors can treat varicose veins and venous insufficiency with minimally invasive and non-surgical vein treatments that are highly effective, completely safe. These minimally invasive vein treatments concluded within an hour with no downtime so you can even get back to your usual activities immediately.
When looking for vein centers, make sure that they focus entirely on the following minimally invasive vein treatments.
Radiofrequency Ablation
Radiofrequency ablation is a procedure in which the vein doctor uses heat or thermal energy to destroy the diseased saphenous vein and restore blood circulation to the heart.
Endovenous Laser Ablation
Endovenous laser ablation is a procedure in which the vein doctor uses laser energy to collapse the affected saphenous vein and reroute the accumulated blood to healthier veins.
VenaSeal
VenaSeal is a procedure in which the vein doctor uses a medical adhesive to seal the vein's walls and close it down.
Ambulatory Phlebectomy
Ambulatory phlebectomy is a procedure in which the vein doctor creates small incisions on the surface of your skin and manually extracts your superficial varicose veins. This is a cosmetic procedure.
Sclerotherapy
Sclerotherapy is a procedure in which the vein doctor injects sclerosant medicine into your spider veins to seal them shut and restore blood circulation to healthier veins. This is also a cosmetic procedure.
What is the Best Vein Institute in New Jersey?
Vein Treatment Clinic, which is a part of VIP Medical Group, is the best vein treatment center in New Jersey. We have some of the best board-certified vein doctors in the country and we treat all your vein conditions using minimally invasive procedures. For more information, please schedule an appointment with the best vein specialists today.