Who is the Best Vein Doctor Near Me?
Are you suffering from bulging leg veins? Do you feel self-conscious about your body and avoid social interaction because of how your legs look? Do these leg veins also make your legs feel heavy, making it hard to walk?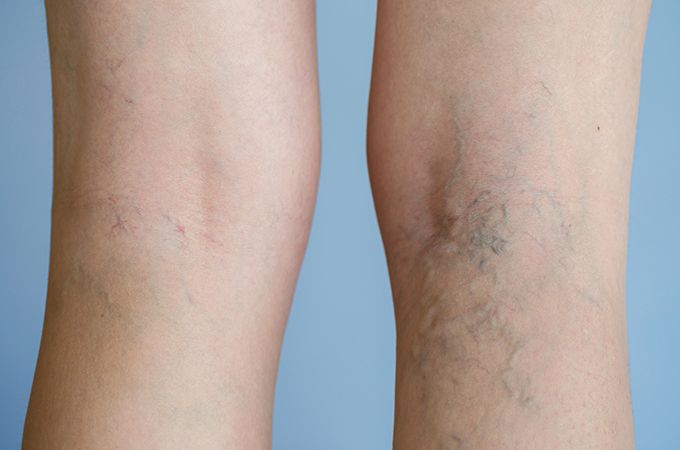 If so, you're suffering from varicose veins, most probably triggered by underlying chronic venous insufficiency. But don't be alarmed, approximately 30% of all the population and 50% of all women suffer from vein disease to varying degrees. If treated correctly, venous insufficiency doesn't have to ever bother you again. But if not treated correctly, or if not treated at all, venous insufficiency can progress and lead to complications like skin diseases, leg ulcers, discoloration of the skin, and even deep vein thrombosis.
Vein treatment, in itself, is fairly simple, especially now that we have access to modern technologies. Vein treatments like radiofrequency ablation, venaseal, sclerotherapy, etc, usually conclude within an hour and can be administered by a wide range of vein doctors.
Now, you must be wondering "who is the best vein doctor near me?" In this article, we'll answer that question and also give you an overview of how to select the best vein doctors.
Board Certification and Education Background
It's extremely important to consider the vein doctor's credentials and qualifications. Your vein doctor should be board-certified in their specific fields so that you can be assured that they have a high level of training. You can also look into their education background — vein doctors from reputable institutions like Harvard Medical School and Ivy League Universities usually go through extremely strenuous training programs.
Patient Testimonials, Records, and History
Check the vein doctor's history. You can check their patient testimonials in their online website or you can ask for references. You should also see if they're in good standing with your local and federal agencies to make sure there aren't any complaints about malpractices lodged against them.
Favored Vein Treatment Procedures
In the past, vein disease could only be treated through complex and risky surgeries. That is no longer the case. As such, you should make sure that the vein doctor specializes in minimally invasive varicose veins and spider veins treatments such as ambulatory phlebectomy, radiofrequency ablation, laser ablation, venaseal, and sclerotherapy.
Minimally invasive varicose vein treatments are better than vein surgeries because they're non-surgical, causes minimal pain and discomfort, lead to negligible side effects, and generally conclude within an hour with no recovery downtime.
Before and After Pictures
You should also ask your vein doctor if they can show you before and after pictures of their vein treatments. This will help you see the difference that their treatments can make.
Interview the Vein Doctor
You should also have a frank discussion with your vein doctor in which you ask pertinent questions. The following are some questions you can ask your vein doctor:
Have you treated other patients who display the same symptoms as mine?
How many other similar treatments have you conducted?
What are the results like? How soon will I be able to see the results of the procedure?
How frequently have you encountered complications of varicose vein treatments? How do you deal with these complications?
What measures do you take to avoid complications altogether?
These questions will help put your mind at ease and they'll also help you determine how experienced the vein doctor is. You should also gauge how patient and friendly the vein doctor is. It's important for the vein doctor to be patient because that means they'll be more likely to gauge your symptoms carefully to curate a treatment plan ideal for your specific needs.
Diagnosis before Treatment
A vein doctor that immediately jumps into the treatment after cursorily going through your symptoms may not be the right fit. That's because external symptoms often give an incomplete picture. Even if you have mild surface spider veins, for example, it's still possible that you may be suffering from underlying chronic venous insufficiency. As such, the vein doctor should run an imaging test to diagnose the underlying issue and then curate a treatment plan accordingly.
Insurance Coverage
Your vein doctor should also accept your insurance. Vein treatments can be extremely expensive so you should go to vein doctors and vein clinics that accept your insurance to lower your financial burden. The vein doctor should ideally function within a vein clinic in which they handle all of your insurance details so you don't have to worry about it.
Best Vein Doctors in NY, NJ, and CA
If you live in or around New York, New Jersey, or San Diego in California, you should seek out the following vein doctors.
Best Vein Specialist NY: Dr. NamrataKhimani, Dr. Michael Nguyen, and Dr. Juan Montoya.
Best Vein Specialist NJ: Dr. Sareh Rajaee and Dr. Caroline Novak.
Best Vein Specialist CA: Dr. Carly Guthrie and Dr. Billy Schoenfeld.
These are some of the best vein doctors in the country. All of them are double or triple board-certified vein specialists with Ivy League education, a flawless track record, and they specialize in all of the latest minimally invasive vein treatment procedures.
Best Center for Vein Restoration
VIP Medical Group has some of the best vein doctors in the country. All of the aforementioned board-certified vein doctors are affiliated with VIP Medical Group. Once you set up an appointment with one of the best spider and varicose vein treatment centers, our vein doctor will thoroughly examine your condition and run a Doppler ultrasound imaging test to diagnose the root cause of your varicose veins. So now that you know who is the best vein doctor near you, book an appointment and restore your healthy legs!