How to Find the Best Vein Doctor in My Area?
If you're suffering from vein disease, it's incredibly important to find the best vein doctor in your location.
Vein disease, also known as chronic venous insufficiency, is a dangerous medical condition in which blood accumulates in your leg veins due to a malfunction in the vein walls. Blood accumulation in the veins leads to the formation of spider veins and varicose veins, bleeding, leg ulcers, skin infections, and even deep vein thrombosis, which can be fatal.
There are a lot of vein doctors out there. However, you can't just go to any vein specialist. You have to make sure that your vein doctor is board-certified, has a good track record, and specializes in minimally invasive vein treatments. An ill-prepared or inexperienced vein doctor will increase your risk of side effects and complications like infections, allergic reactions, and deep vein thrombosis. Furthermore, some vein doctors still favor using surgical treatments even though they're not very effective, cause considerable pain and discomfort, and can lead to various complications.
Are you still wondering "how to find the best vein doctor in my area?" In this article, we give you an overview of some of the best vein doctors in the country and how you can find the best vein clinic in your area.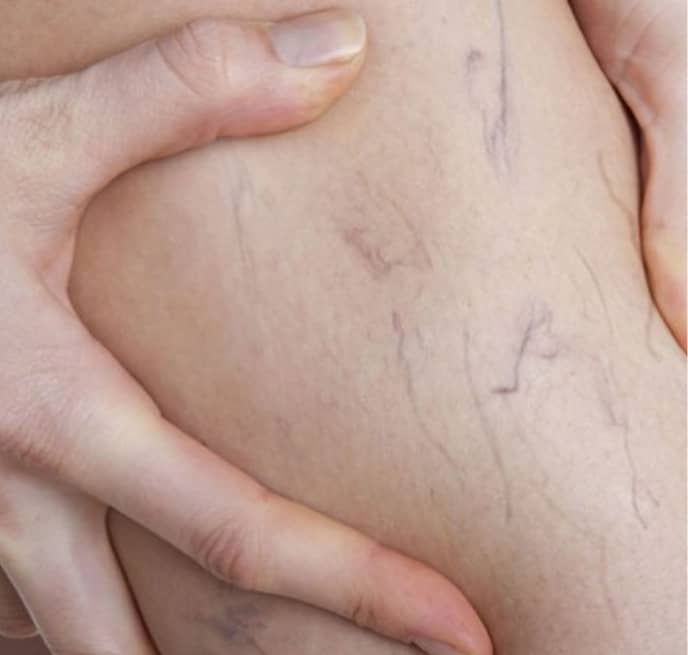 Best Vein Doctor in My Area — New York
Dr. Namrata Khimani: A nationally renowned board-certified vein specialist who graduated from the top of her class at Harvard Medical School. Dr. Khimani specializes in minimally invasive treatments for vein disease such as radiofrequency, endovenous laser, phlebectomy, and sclerotherapy.
Dr. Michael Nguyen: An incredibly well-renowned Harvard-educated vein specialist serving on the advisory panel for Medtronic, Dr. Nguyen has been seminal in the development of minimally-invasive advanced varicose vein treatments.
Dr. Juan Montoya: Dr. Montoya is a board-certified Colombia-educated vein doctor who specializes in venous medicine and treatments for chronic venous insufficiency.
Best Vein Doctor in My Area — New Jersey
Dr. Sareh Rajaee: Dr. Rajaee is a Yale-educated board-certified vein doctor who is an expert at minimally invasive techniques for venous disease. She works with Venefit, ultrasound, phlebectomy, sclerotherapy, and VenaSeal procedures.
Dr. Caroline Novak: Dr. Novak is an expert vein specialist with board certification from the American Board of Internal Medicine. She focuses on cutting-edge venous insufficiency treatments and believes that a personalized and friendly approach is crucial for patient wellness.
Best Vein Doctor in My Area — San Diego
Dr. Carly Guthrie: Dr. Guthrie is a double board-certified nationally-renowned Harvard-trained vein doctor who specializes in venous insufficiency treatments and Ultrasound-guided vascular therapy.
Dr. Billy Schoenfeld: Dr. Schoenfeld is the co-director of San Diego's Spider Varicose Vein Treatment Clinic. He's a double board-certified Harvard-educated vein doctor specializing in the latest vein disease treatments such as ultrasound-guided radiofrequency ablation, sclerotherapy, phlebectomy, and VenaSeal.
Qualities of the Best Vein Specialists
So now you know who are the best vein doctors in the country if you live in or around New York, New Jersey, or San Diego. If you don't live in these areas, you should look for the following qualities to find the best vein doctor in your area.
Board Certification
There are a lot of vein doctors out there — many of whom are inexperienced or haven't gone through the right set of training. While they may still treat your vein disease, they're a lot more likely to miss warning signs and small details that can cause serious complications and side effects like infections, allergic reactions, and deep vein thrombosis. That's why you should look for vein doctors who are board-certified — it's an objective measurement of their experience and training.
Ivy League Education
In addition to board certification, it helps to know that your vein doctor has been put through the highest standards of training at Ivy League universities like Harvard, Yale, Colombia, etc.
Friendliness and Patience
It's not enough for your vein doctor to be highly qualified, they should also take a personalized approach towards your treatment. Your vein doctor should be friendly and patient enough to answer all of your concerns, carefully study your condition, and examine your medical history. This gives you the peace of mind you need to go through with your vein treatment and it gives them the information they need to curate a treatment plan specific to your needs.
Perfect Track Record
Finally, look for testimonials from the vein doctor's past patients. This will help you better understand their treatment techniques and personality. Try to find a vein doctor with a perfect track record of treating vein disease with minimal complications.
Consult the Best Vein Clinic in your Area
VIP Medical Group is affiliated with some of the best spider and varicose vein treatment centers in the country with offices in New York, New Jersey, and San Diego. We are also home to some of the world's most renowned vein doctors such as Dr. Khimani, Dr. Nguyen, Dr. Montoya, Dr. Guthrie, Dr. Schoenfeld, Dr. Novak, and Dr. Rajaee— all board-certified Ivy League-educated vein doctors who specialize in the latest advanced varicose vein treatments. If you're exhibiting any of the signs and symptoms of vein disease, please schedule an appointment at your nearest vein clinic right now.