Best Vein Clinic
Are you looking for the best vein clinic available? What makes a vein clinic reliable and reputable? How can you tell if the vein clinic will be able to effectively treat your vein disease without any side effects and complications?
Thanks to advancements in vein care, the process of treating vein disease has become relatively simple. In the past, vein disease could only be treated through complex surgeries that had a limited chance of success and a high chance of side effects and complications like infections and deep vein thrombosis (blood clots in the veins).
Now, because of modern technology and advanced vein care, vein treatments are pretty simple and non-invasive. However, for that very reason, the market for vein treatments has been flooded by vein treatment centers and vein doctors that are ill-equipped to understand the nuances of vein treatment, which makes them more likely to make simple errors leading to various complications.
That's why it's necessary to trust your vein care with the best vein clinic with the most qualified set of vein specialists. In this article, we give you an overview of the 5 most important qualities to look for in the best vein clinic.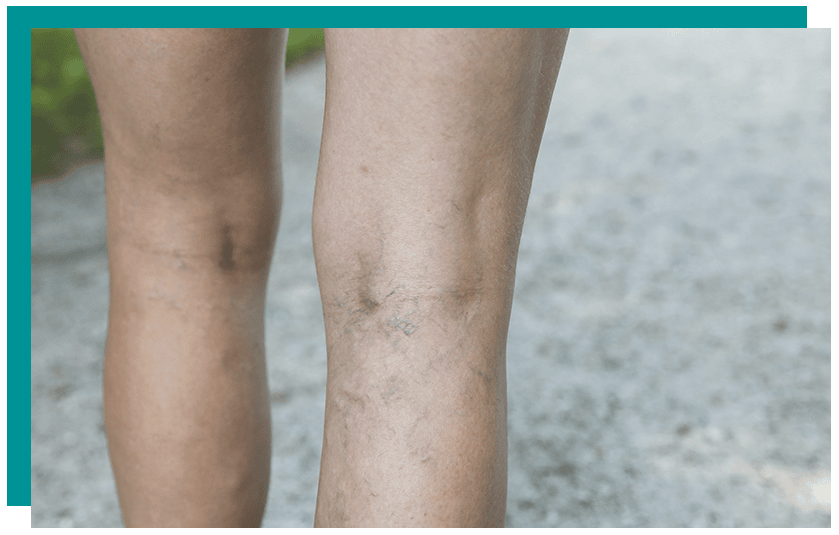 5 Qualities of the Best Vein Clinic
Highly-Qualified Vein Doctors
The quality of vein doctors is understandably the most important consideration when looking for the best vein clinic. The vein clinic should have Ivy League-educated vein specialists with board certification. This serves as a guarantee that the vein doctors have gone through the highest quality of training and that they're well experienced.
At VIP Medical Group, all of our vein doctors have been trained at Ivy League universities and they have accrued double or triple board certification. Our vein doctors also happen to be experts at the latest advanced vein treatment procedures and some of them have received worldwide recognition for their contributions to the field of venous medicine.
Minimally Invasive Vein Treatment Procedures
As mentioned previously, surgery is no longer considered to be an effective treatment for varicose veins. However, it's still offered as a treatment procedure by various vein clinics. That's a sign that the vein treatment center has antiquated and dated practices. A good vein clinic should only offer minimally invasive vein treatment procedures.
If you're suffering from venous insufficiency, the vein clinic should offer treatments like radiofrequency ablation, endovenous laser ablation, venaseal, and varithena. During these procedures, the vein doctor uses heat energy, laser energy, or medical adhesives to irritate the diseased vein's walls and shut it down. Once the diseased saphenous vein is closed, the accumulated blood reroutes to healthier veins and restores blood circulation to the heart.
In addition to the venous insufficiency treatments, the vein clinic should also offer treatments that remove the surface spider veins and varicose veins. Sclerotherapy and ambulatory phlebectomy are the preferred treatments to get rid of the surface veins — either after the primary vein disease treatment or if you only have surface spider veins without an underlying disease.
State-of-the-Art Infrastructure and Technology
In order to offer the latest minimally invasive treatments, the vein clinic should be equipped with the latest state-of-the-art infrastructure and technologies. Make sure that the vein clinic has access to devices and technologies like ClosureFAST for radiofrequency ablation, Duplex Ultrasound devices, and ClariVein, to name a few.
Personalized Approach
It's not enough for a vein clinic to be technically adept with the best technologies, treatments, and vein doctors. The vein clinic should also care. This might seem like an irrelevant point, but a personalized approach to care proves to be far more effective than a detached approach.
At VIP Medical Group, our vein doctors carefully address your concerns, listen to your description of your medical history, consider your limitations, and curate a treatment plan that's suitable for your specific needs. Not only does this bring you mental comfort, but it can also increase the vein doctor's ability to notice small details (in your medical or familial history) that allows them to avoid side effects and complications.
Strong Online Presence and Track Record
Finally, the vein clinic's online presence can tell you a lot about their quality of care. In the modern age, it's imperative for vein clinic to maintain a modern website and have a strong online presence. If the vein clinic's website looks dated, it's likely that their treatments will also be dated.
At VIP Medical Group, we maintain an extremely modern and sleek website that's complete with a wide resource of information you can use to understand your vein disease and prospective treatments. We also believe in complete transparency, which is why you can also check out our testimonials from past patients!
Schedule a Consultation with the Best Center for Vein Restoration
Based on all the above-mentioned factors, you should be able to locate the best vein clinic for your needs. If you do suspect you have vein disease, you should consult a vein treatment center immediately because vein disease progresses rapidly. If left untreated for long, vein disease can lead to the formation of varicose veins, profuse bleeding, skin infections, discoloration of the skin, leg ulcers, and even deep vein thrombosis (which can be fatal).
At VIP Medical Group, our vein doctors will carefully examine all of your symptoms in order to curate a treatment plan meant just for you. So go ahead and use the tools at your disposal to find the best vein clinic near your location!