How to Find the Best Varicose Vein Treatment Center?
If you're reading this article, it's possible that you have varicose veins and you want to get rid of those bulging rope-like knots of veins in the most effective and painless way possible.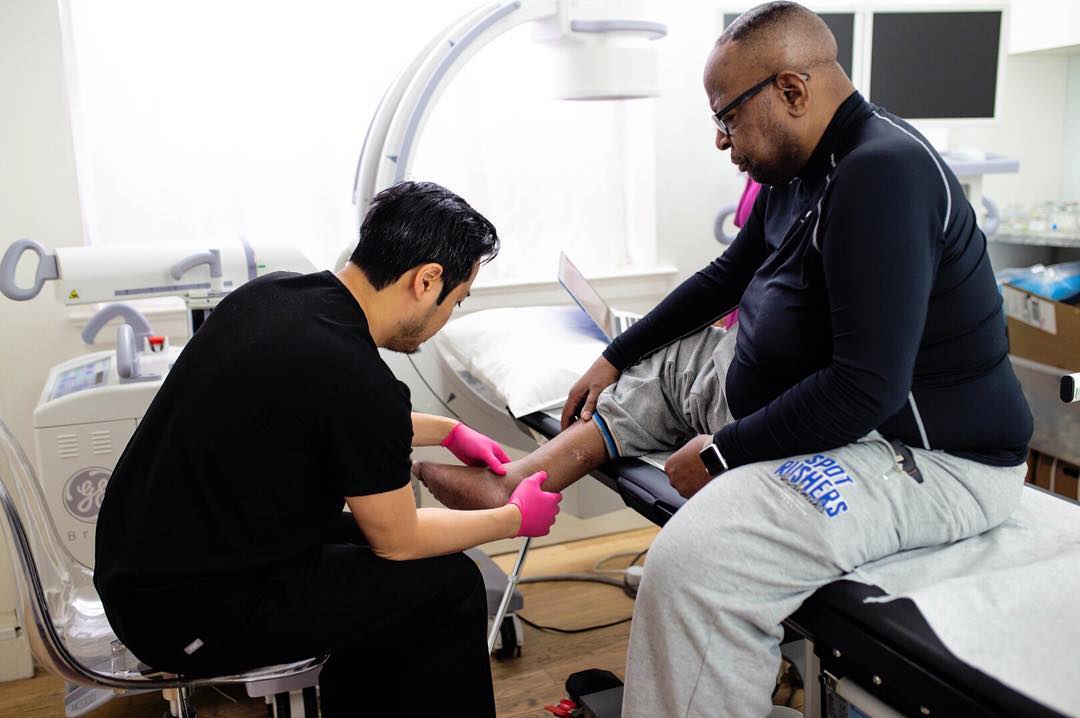 If so, you need to find a suitable varicose vein treatment center. However, when looking for a varicose vein treatment center, you should look out for a few qualities:
Presence of highly trained doctors.
Use of state-of-the-art technologies and minimally-invasive procedures.
Presence of friendly and attentive staff.
Online presence and testimonials.
If you focus on the aforementioned qualities, you should be able to find the right varicose vein treatment center.
In this article, we'll give you a brief introduction to varicose veins and why it's important to have them treated. We'll also elaborate on the aforementioned qualities of a good varicose vein treatment center so you can make an informed and educated decision.
What are Varicose Veins?
Varicose Veins are large bulging blood vessels that can be seen on the surface of the skin. They appear dark purple, blue, or red in color.
Varicose Veins occur because of chronic venous insufficiency. This is a serious medical condition that can cause your vein valves to malfunction. As such, your blood cannot effectively flow upwards to the heart and it instead flows back down and collects in the valves in your legs. This leads to the veins swelling up and bulging out, leading to varicose veins.
Why is it important to find a Varicose Vein Treatment Center?
In addition to simple pain and discomfort, varicose veins can also cause swelling, ulcers, infections, and bleeding.
Furthermore, if left untreated, varicose veins can also lead to Deep Vein Thrombosis. This is a serious medical condition in which blood clots may form in the varicose veins. These blood clots can also break and get carried to the lungs, which, in turn, leads to a fatal medical condition called Pulmonary Embolism.
That's why it's crucial for you to find a varicose vein treatment center as soon as possible. Leaving varicose veins untreated can have potentially fatal consequences.
Qualities of the Best Varicose Vein Treatment Centers
In this section of the article, we'll elaborate on the four qualities to consider when choosing the absolute best varicose vein treatment center to get rid of your varicose veins safely.
Highly Trained Doctors
The most important quality of a good varicose vein treatment center is the presence of board-certified highly-qualified Phlebologists — that's the official name for vein doctors. You should go through the phlebologists' profiles, qualifications, and track records in the vein clinic's website.
At Vein Treatment Clinic, we have some of the most qualified Ivy-league vein specialists in NY and vein specialists in NJ. They treat each case individually to create a treatment plan that is specific to each patient's needs and condition.
State-of-the-Art Technology and Minimally Invasive Procedures
Long ago, spider and varicose veins could only be treated through intense surgical procedures. However, in recent years, there have been massive developments and advancements in medical technology.
Consequently, both spider and varicose veins can now be treated with minimally-invasive procedures. Some of the most popular methods used for treating varicose veins are Radiofrequency Ablation (RFA), Endovenous Laser Ablation (EVLA), VenaSeal, and Sclerotherapy.
When you're trying to find the best varicose vein treatment center, make sure that they offer these procedures and treatments.
At Vein Treatment Clinic, we do an ultrasound to first check the condition of the varicose veins and the underlying saphenous veins (the affected veins that cause the varicose veins). Based on what we find, we generally prefer to use RFA or VenaSeal procedures as they cause the least amount of discomfort. After the procedure, once the saphenous veins have been closed, we sometimes use Sclerotherapy to get rid of surface veins.
All of our varicose vein treatment procedures are minimally-invasive and carry negligible risk. Furthermore, they can usually be concluded within an hour and the patient can resume work the very same day.
Friendly Staff
You can generally determine how good a vein treatment center is based on their customer service and welcome staff.
An optimal treatment for varicose veins can only be determined after studying your specific symptoms and medical history. As such, you should find a clinic that's patient and takes the time to get to know you. This is generally evident based on the staff's attitude. Are they welcoming, attentive, and patient with you? Or are they being dismissive and impatient?
Our team at Vein Treatment Clinic comprises a cardiothoracic surgeon, EP cardiologist, anesthesiologists, and a really friendly internal medicine trained former procedural hospitalist. All of our staff members give their undivided attention to their patients.
Online Presence
Finally, before going to the varicose vein treatment center, visit their website. You can generally tell a lot from a clinic's website. You can go through their doctors' qualifications, details of their medical procedures, and their online testimonials from past customers.
Which is the Right Varicose Vein Treatment Center for YOU?
If you consider all of the qualities mentioned above, you'll be able to find a suitable vein specialist in NY or vein specialist in NJ in no time!
Vein Treatment Clinic, in conjunction with VIP Medical Group, ticks all the boxes. We have an incredibly attentive and friendly staff, Ivy-League board-certified phlebologists, a great online presence, and we use the most advanced minimally-invasive procedures out there.
Varicose Veins have a tendency to advance quickly so be sure to locate your nearest varicose vein treatment center and book an appointment immediately.