Qualities of the Best Vein Dr in Illinois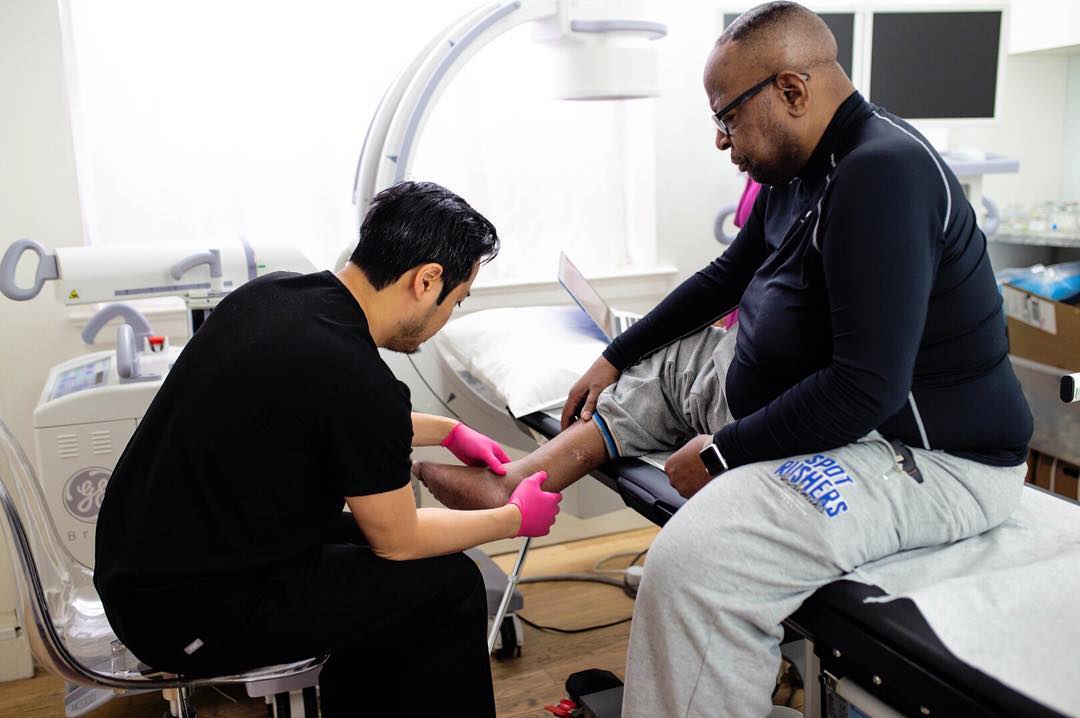 When looking for the best vein dr in Illinois, you must consider a few crucial factors.
Good Medical Education and Training: The vein doctor should have graduated from a good and reputable medical school with a strong residency program. You should ideally look for vein doctors who have graduated from Harvard, Ivy League Universities, or others of equal repute.
Diplomat Certified Vein Doctor: You should look for vein doctors who have earned special certification from the American Board of Venous Medicine, which denotes that they have significant experience in the field.
Board Certified: Look for doctors who are board certified because that indicates they've completed several complex and challenging residencies and fellowships.
Minimally Invasive Treatment Options: You should only consider vein doctors who specialize in minimally invasive treatment options as opposed to surgical options. Vascular surgery is complex and risky with a limited success rate while minimally invasive treatment options are completely safe, they have a nearly perfect success rate, and they conclude within an hour with no downtime.
RPVI Certification (Registered Physician in Vascular Interpretation): Modern minimally invasive treatments rely heavily on the use of ultrasound diagnoses and vascular imaging. As such, you should look for vein doctors who have trained to read ultrasound studies and diagnose vein disease.
Patient Reviews: It's extremely important to consider the vein doctor's patient reviews as well. Go through their online testimonials and see what their patients have to say. You should ideally look for vein doctors who have a reputation for being friendly and compassionate.
Based on all of the aforementioned qualities, Dr. Caroline Novak is currently the best vein dr in Illinois. She's a board certified doctor with ABVLM certification and expertise in vascular imaging.
Dr. Novak currently serves as the vein doctor at Vein Treatment Clinic Chicago IL, which is one of the best vein clinics in the Windy City. Our vein clinic is equipped with the latest state-of-the-art infrastructure to provide the best minimally invasive treatment options like radiofrequency ablation, endovenous laser ablation, and VenaSeal.
Our vein clinic, located in the Gold Coast, is just a short walk from prominent landmarks like The Magnificent Mile and Lincoln Park. We're located near 90/94, just off lake shore drive, and we also have plenty of parking, making our Chicago vein clinic highly accessible.
What Causes Veins to Bulge?
Bulging veins are referred to as varicose veins — they are dilated blood vessels full of excessive accumulated blood. They're often described as a mass of densely knotted and twisted ropes or tree trunks that protrude out of the skin.
Varicose veins are often confused with spider veins. The two of them are different vein conditions, though they both may result from the same underlying root cause. As opposed to varicose veins, spider veins don't bulge out of the skin — instead, spider veins are visible as a dense cluster of blood vessels on the surface of your skin.
Your veins bulge because of the accumulation of blood, which happens because of a circulatory disorder known as chronic venous insufficiency. This is a medical condition in which your vein valves collapse.
Your vein valves are generally responsible for smooth blood circulation to the heart. They act like one-way doors, i.e., allowing blood to flow towards the heart but preventing it from flowing back down. When your vein valves collapse, gravity forces blood to pool in your leg veins. Over time, the accumulation of blood in your leg veins leads to vein dilation, which results in the formation of bulging varicose veins.
Chronic venous insufficiency is an extremely dangerous condition and must be treated immediately using minimally invasive treatment options like radiofrequency ablation, endovenous laser ablation, and VenaSeal. If left untreated, vein disease would eventually lead to complications like profuse bleeding, skin disease, skin discoloration, leg ulcers, and deep vein thrombosis.