Who is the Best Varicose Vein Dr in Wayne?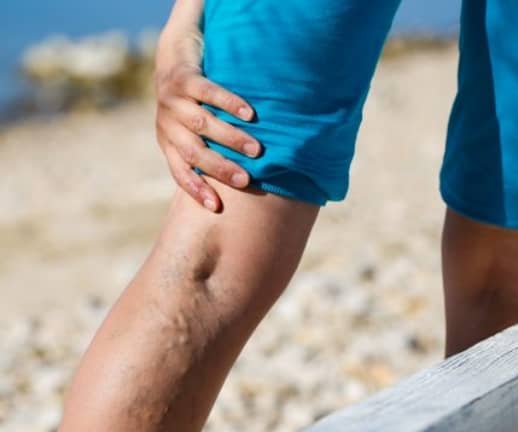 Are you looking for the best varicose vein dr in Wayne? Well, you're in luck, because you can find two equally brilliant vein doctors in Wayne NJ — Dr. Todd Kobrinski and Dr. Todd Kobrinski.
Dr. Todd Kobrinski is a double board certified doctor who has graduated from Yale Medical School and completed his cardiovascular training from New York Presbyterian Hospital. He's officially been voted as one of the Top Vein Doctors in New Jersey for his expertise with minimally invasive procedures.
Dr. Todd Kobrinski is yet another brilliant board certified doctor who specializes in minimally invasive procedures for varicose veins and spider veins. Dr. Kobrinski is board certified in various fields of healthcare including Internal Medicine, Nuclear Cardiology, Cardiovascular Disease, and Vascular Ultrasound. His expertise in vascular ultrasound is especially pertinent because performing vascular imaging is one of the key components of diagnosing and treating venous insufficiency.
Both Dr. Kobrinski and Dr. Kobrinski preside as the vein doctors at VIP Medical Group's Vein Treatment Clinic Wayne NJ, one of the best vein clinics in New Jersey. When you book an appointment at our vein clinic, we carefully study your symptoms and diagnose the root cause of varicose veins and spider veins before discussing your treatment options and curating a personalized treatment plan.
Our vein clinic is located in 342 Hamburg Tpk, within a short walk from William Patterson University. In addition to being highly accessible and equipped with the latest technology, our vein clinic also offers plenty of parking. For more information, please book an appointment with one of the best vein doctors in Wayne NJ today.
What Cause Varicose Veins?
Varicose veins are large bulging blood vessels that look like a mass of twisted and knotted ropes or tree trunks. They bulge out of the skin because of the internal pressure created by accumulated blood.
The root cause of varicose veins is a circulatory disorder known as chronic venous insufficiency.
Healthy veins include controlling mechanisms known as vein valves. These valves essentially function like one-way doors, i.e., they allow blood to flow from different parts of the body to the heart but prevent it from flowing backward due to the force of gravity.
Venous insufficiency is a medical condition in which these vein valves collapse. This affects smooth blood circulation to the heart because gravity forces blood to flow backward and accumulate in your leg veins.
Over time, as more blood accumulates in your leg veins, it applies pressure on the vein walls, which leads to vein dilation. This causes your veins to bulge out of the surface of the skin in the form of varicose veins and spider veins.
Venous insufficiency is a chronic condition and also leads to other complications. Since varicose veins are dilated blood vessels, they're prone to bursting upon the slightest impact, be it through a minor bump or a scratch. Venous insufficiency also leads to complications like swollen ankles and feet, skin discoloration, skin disease, the formation of leg ulcers, and deep vein thrombosis.
The only way to treat venous insufficiency is through minimally invasive procedures that seal or close down the underlying diseased saphenous vein. For more information, please book an appointment with the best varicose vein doctor in Wayne, NJ.