How to Find the Best Varicose Vein Dr in NYC?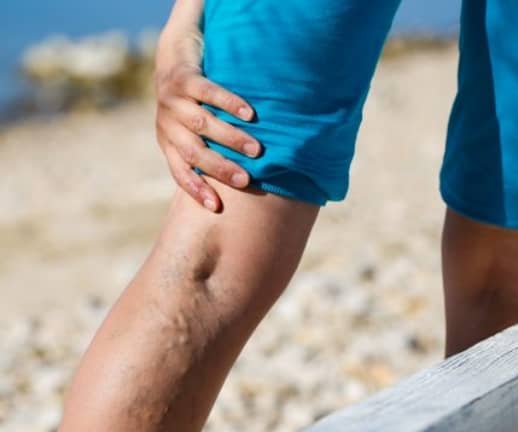 The importance of finding the right vein doctors in New York cannot be overstated. Varicose veins may seem like a benign issue but they're caused by a serious circulatory disorder known as chronic venous insufficiency which only gets worse if left untreated.
Unfortunately, a lot of doctors in NYC still use antiquated or inadequate methods while treating varicose veins and spider veins. Some vein doctors still rely on surgical methods that are relatively ineffective, complicated, require hospitalization, and have a high risk of complications. And some vein doctors in NYC treat the superficial varicose veins and spider veins without diagnosing the root cause.
To make sure you find the best varicose vein dr in NYC, you must consider the following factors:
Look for board certified doctors in NYC because they're likely to have finished several residencies and fellowships that establish them as some of the best doctors in the industry.
You should ideally look for diplomat certified vein doctors with formal recognition from the American Board of Venous Medicine.
They should specialize in the latest minimally invasive treatments for vein disease such as radiofrequency ablation, endovenous laser ablation, and VenaSeal. These procedures are minimally invasive, non-surgical, completely safe, and they conclude within an hour with no recovery period.
Modern minimally invasive treatments and diagnosis also rely on ultrasound. As such, the vein doctors should ideally have special training in vascular imaging.
The vein doctors should be extremely patient and compassionate with a perfect track record.
And the vein doctors should operate out of a state-of-the-art vein clinic. This is necessary because the vein doctors will need certain advanced technologies and equipment to provide the latest treatments.
Dr. Namrata Khimani and Dr. Juan Montoya are currently two of the best vein doctors in NYC. They're the vein doctors in the best varicose vein treatment center in Midtown Manhattan — Vein Treatment Clinic New York. We're one of the most advanced vein clinics in the Big Apple and our clinic is highly accessible since it's located a short walk away from the two largest train stations in NYC — Grand Central Station and Penn Station.
What is a Vein Doctor Called?
Vein doctors are officially known as phlebologists.
In the past, vein treatment could only be conducted by vascular surgeons. This is because vascular surgery was the only treatment option for vein disease before 2005. Procedures like vein ligation and venous bypass surgery necessitated hospitalization, had a limited success rate, and were fairly risky.
However, thanks to modern technology and advancements in vein care, phlebologists can now come from various fields of medicine. You can find vein doctors who are cardiologists, anesthesiologists, emergency medicine doctors, hospitalists, or those who come from other fields of healthcare as well.
The only requirement for a vein doctor is that they should be properly trained in vein treatment. Ultrasound is crucial for vein treatment because minimally invasive treatments rely on the use of ultrasound to enter the diseased saphenous vein. As such, the best phlebologists should have proper training in vascular ultrasound. They should also ideally be diplomat certified in vein medicine, formerly recognized by the American Board of Venous Medicine (ABVLM).