Living with chronic back pain or a spinal condition is not only agonizing, but also leads patients to look for aggressive treatments to heal their tremendous pain. Many people in pain feel that conservative care isn't sufficient to treat their pain management issues, and take risks such as invasive surgery or dangerous narcotics just to feel some degree of pain relief. Even with severe pain issues such as herniated discs, neck pain, leg pain, or a spinal condition, there are a variety of options that involve conservative care, a physical therapist, and do not involve surgery.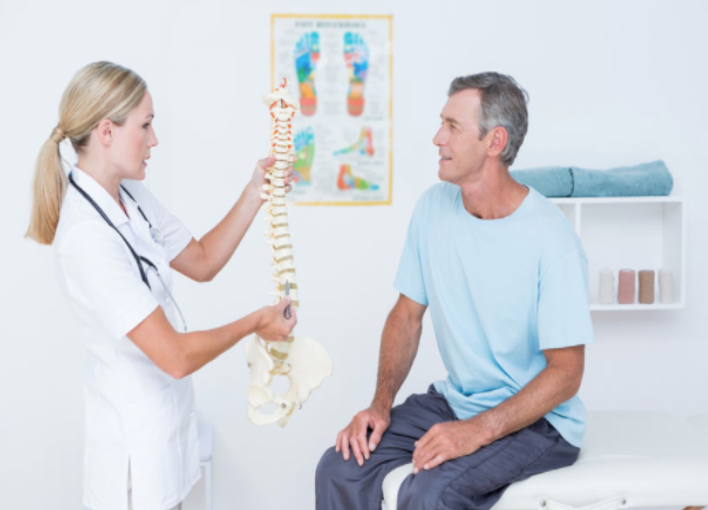 The pain management doctors at VIP Medical Group utilize cutting-edge pain management techniques, as well as compassionate care, to address patients' chronic back pain issues. Through the use of CT scans, as well as an in-depth consultation, the interventional pain doctors at VIP Medical Group aim to reduce patients' daily pain and provide long-term pain relief. A spinal back pain treatment center that looks holistically at spine care, instead of simply referring them to surgery, is ideal.
How Can a Spinal Back Pain Treatment Center Help with Chronic Back Pain?
If you've been searching for a spinal back pain treatment center near you, keep looking if the team's only options are surgery or pain medication. The doctors at VIP Medical Group are not only board certified and Ivy League-educated, but also consider their patients' best interests. A spinal back pain treatment center offers minimally-invasive, yet highly-effective procedures such as:
Physical Therapy: Once your pain doctor has diagnosed your specific spinal condition, a physical therapist can work to build strength in weak areas through tailored exercises and therapies. A variety of physical therapy treatment options can be used to target your back pain, including strength training and pain treatment training to build muscles and increase flexibility in affected areas. Our interventional pain doctors work with physical therapists to create treatment options that are crafted just for you.
Lumbar Radiofrequency Ablation: This treatment involves electromagnetic waves that travel at the speed of light. These waves, which are a form of heat energy, are delivered precisely to the nerve endings that radiate pain. For patients who have not experienced success with nerve blocks or injections, lumbar radiofrequency ablation provides a longer-lasting option of increased mobility and pain reduction.
COOLIEF Cooled RF Pain Management System: This is one of the newest advances in radiofrequency technology, and provides increased accuracy in spine treatments, which can be complex and difficult to reach through other treatments. The cooling technology requires no incision or general anesthesia, and ablates the sensory nerve fibers of the sacroiliac joint, providing pain relief that requires no overnight hospital stay.
Lumbar Facet Injection: This treatment inject a small amount of local anesthetic or numbing medicine into small joints around the vertebrae. This numbs the facet joints, blocks pain, and provides relief from chronic lower back pain.
A consultation with the pain management doctors at VIP Medical Group clearly shows how their spinal back pain treatment center offers a variety of options for back pain relief.
Who are the Doctors at a Spinal Back Pain Treatment Center?
If you've never met with with spine care specialist or pain management doctor, no worries! The team at VIP Medical Group are among the nation's most respected pain doctors who specialize in chronic back pain relief. Their interventional pain specialists incllude:
Namrata Khimani: A nationally-recognized double board-certified leader in the field of pain medicine, Dr. Khimani passed the rigorous certification process to become a nationally recognized pain specialist by the American Board of Anesthesiology. Graduating from Harvard Medical School with honors, she treats a variety of patients, but her focus is primarily on low back pain and knee pain.
Michael Nguyen: As a world-renowned triple board-certified pain specialist, Dr. Nguyen also completed his residency and advanced pain fellowship training at Harvard Medical School. Because of his high level of expertise, Dr. Nguyen's clinic has been selected as a Center of Excellence. He regularly has pain doctors from all over the world observe the latest in minimally-invasive, non-surgical techniques.
George Hanna: A nationally recognized double board-certified interventional pain management specialist, Dr. Hanna completed anesthesiology residency at Massachusetts General Hospital – Harvard Medical School and a pain management fellowship at Brigham and Women's Hospital – Harvard Medical School. He was also appointed as Director of Pain Innovations & Technology while at Harvard, as well as Medical Director of Pain Management at Martha's Vineyard Hospital.
What are Common Symptoms of Chronic Back Pain?
Your consultation at a spinal back pain treatment center should include a thorough discussion of your chronic back pain symptoms. Not sure what to expect when you get to your spinal back pain treatment center? Here are some common symptoms of chronic back pain:
Lower back ache that also includes leg pain
Muscle spasms in your lower back
Weakness or numbness in your legs
Pain when you bend or lift
Inability to sit or stand for periods of time without pain
If you experience one or more of these symptoms on a daily basis, you are experiencing chronic back pain. Only a medical doctor at a spinal back pain treatment center can diagnose the specific cause of your back pain.
There's no need to continue altering your daily life to avoid chronic back pain. A spinal back pain treatment center offers a wide variety of back pain treatments to relieve your chronic pain and return you back to a normal life. Contact the team at VIP Medical Group to see how you can resume a pain-free life.