The Best Knee Pain Treatments in 2019 | A Pain Doctor Discusses The Top 5 Treatments
Struggling with knee pain? Unsure of the best treatment options? We can help you by providing an extensive look at the best conservative treatment options for knee pain.
Knee pain is common and affects millions of people every day in the United States. There are various reasons you may be struggling with knee pain, ranging from pain as a result of a knee injury, to chronic joint pain due to osteoarthritis.
The knee joint is composed of many different muscles and ligaments. The complexity of the knee joint can make it difficult to assess and treat. It takes an experienced, qualified pain doctor to be able to pinpoint exactly what's going on in your knee joint and provide successful, conservative treatment options that are minimally invasive and maximally effective.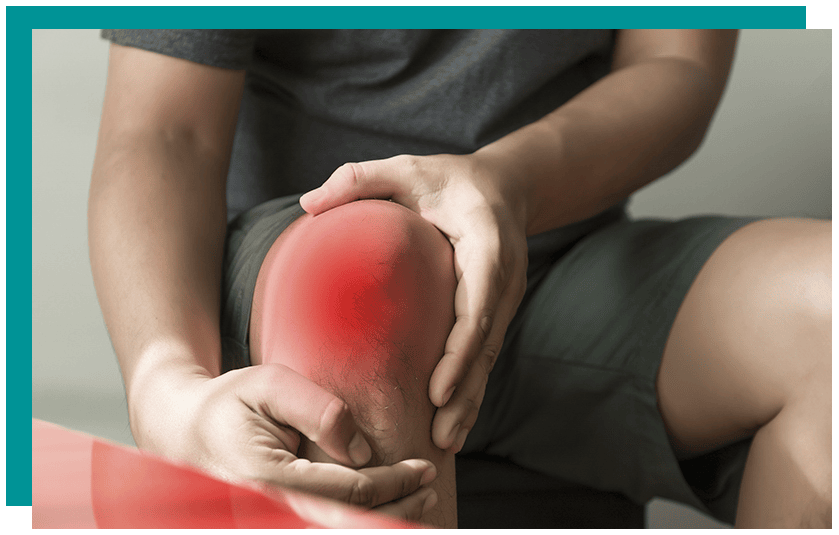 If you are suffering from knee pain, it is recommended that you seek medical advice from a qualified and experienced pain doctor. Pain doctors are leaders in the field of pain medicine and have extensive experience in diagnosing and treating a range of pain conditions. They have access to the latest techniques in regenerative medicine that avoid the need for total knee replacements and long-term narcotics use. Pain doctors take a holistic approach to medicine and combine the latest medical treatments with the body's natural healing properties to get you back to full health.
Let's take a look at the top 5 best knee pain treatments that avoid the risks associated with complex surgeries and over-reliance on NSAIDs:
Genicular Nerve Block
A Genicular Nerve Block is a great way to alleviate pain instantly due to anesthetic properties. This procedure involves a pain doctor injecting local anesthetic to block nerves that are responsible for transmitting pain. This will then be repeated around several points on the knee to block the genicular nerves from transmitting pain all around the knee. An X-ray machine is also used to ensure that the needle is positioned in the correct area. This is a popular treatment choice and is well-tolerated.
Genicular Nerve Radiofrequency Ablation
For lasting pain relief, a pain doctor might recommend this treatment option. It works by stopping the nerve supply so that the patient no longer feels joint pain. It involves the placement of heated needles with the assistance of an X-ray machine to guide the doctor. A local anesthetic is injected to numb the area and increase comfort. Upon receiving this procedure, patients are expected to rest for a few days. Patients can return to normal activities within three to five days and enjoy the benefits of this longer-lasting pain relief.
Platelet Rich Plasma (for osteoarthritis and tendonitis)
Your blood contains natural growth factors and platelets. These growth factors initiate natural healing processes in the body by arousing the surrounding stem cells and body tissues. Platelet Rich Plasma (PRP) injections work by injecting the knee joint with your own platelets to stimulate growth and healing. It is a great way to use your body's natural healing processes to promote the growth of healthy cells in your area of pain.
Steroids
Steroids can reduce inflammation and are injected into veins, muscles and joints. First, the doctor applies a local anesthetic to the area to numb the knee. With the help of an X-ray, the doctor inserts a hollow needle into the knee joint. Once in the correct place, your pain doctor will then inject steroid medicine into the knee.
Viscosupplements
Viscosupplements are used to inject lubricating fluid into the knee joint. The pain management physician will apply local anesthetic to numb the knee joint. Next, hyaluronic acid will be injected into the knee. When injected into the joints, the fluid lubricates the joint and improves the gliding process of the joints. Hyaluronic acid is produced naturally in the body, so it is a safe and minimally-invasive procedure.
What Are The Causes Of Knee Pain?
There are many potential causes of knee pain and if left untreated, knee pain can get worse. The number of individuals suffering from knee pain is increasing, particularly due to a sedentary lifestyle where we are not as physically active as we once were. As a result of the ambiguous nature of knee pain, it is necessary to visit a pain doctor who can accurately diagnose and treat your knee pain to ensure that you are receiving the correct treatment and care. Some examples of knee pain causes include:
Bursitis – when your joints become painful, tender and swollen.
Dislocated knee cap – the knee cap changes shape after a trauma or sudden movement.
Osteoarthritis – the most common arthritis and usually occurs with age.
Sprains and strains – when muscles and ligaments are stretched too much.
Tendonitis – when the tendon swells up and becomes tender and painful after a tendon injury.
Weight gain – weight gain and obesity puts more pressure on the knee joint. Pain doctors can help by providing advice regarding safe ways to achieve weight loss in order to help knee joints.
As there are many potential causes for knee pain, it is important to seek medical advice from a qualified pain doctor. A pain physician will provide an accurate assessment of the pain and provide conservative treatment options that get you back to full health. They can also recommend an expert physical therapist in conjunction with your treatment.
The Best Doctor To Treat Knee Pain
Now that we have looked at the best pain knee pain treatments in 2019 and the potential causes of knee pain, let's take a look at the leading physicians who can help get you back to full health:
Dr Hanna is a pain doctor who is nationally recognized and double board-certified. His areas of expertise include Pain Management and Anesthesiology. He received his training from the prestigious Harvard Medical School as well as Massachusetts General Hospital. Dr Hanna has a wealth of experience to treat pain conditions and symptoms and has delivered several lectures in addition to publishing many scientific articles in the field of pain management. As a top knee doctor, knee pain causes and knee pain relief are of the highest priority. He is currently the Director of Pain Management at the VIP Medical Group.
Dr Khimani is a highly experienced pain doctor and a leader in the field of pain medicine. She is a triple board certified specialist and is exceptional in Pain Management and Venous Medicine. She is from New York and graduated from Harvard Medical School with honors. She was Chief Resident at New York-Presbyterian Hospital – Columbia University and has passed the difficult certification process to become nationally recognized as a pain specialist. Dr Khimani is regularly involved in medical education to teach the latest treatment options to other doctors from across the country. If you suffer from knee pain, Dr Khimani can combine her knowledge, skills and experience to tailor a treatment plan to you.
Dr Nguyen is a triple board certified and world-renowned pain specialist. He studied at Harvard Medical School and is known around the world for offering the latest treatments and his high levels of expertise. He is an expert in Venous Medicine, Interventional Pain Management and Minimally Invasive Cosmetics. Many of the latest minimally invasive treatment options are a result of Dr Nguyen's pioneering work! As a top pain doctor, his clinic is a Center of Excellence and welcomes doctors, patients and athletes from around the world.
Minimizing risk and maximizing health is at the heart of the VIP Medical Group. With a team of world-class experts in the field of pain medicine and the latest treatments on offer, you can be assured that you are receiving the best treatment in the country.