Located in Houston, TX
The Spider Vein and Varicose Vein Treatment Clinic is located at 2900 Weslayan St Suite 650, Houston. It's a short drive from The Galleria and close to various neighboring regions, including River Oaks and Highland Village. If you're in River Oaks, you can drive down to our vein treatment clinic within 5 minutes via San Felipe St and Willowick Rd, Larchmont Rd and Westheimer Rd, or San Felipe St and Maconda Ln. We offer plenty of parking spaces — you may schedule an appointment online or call us at +1 346-258-7302.
Perfect Reviews & Ratings
The Spider Vein and Varicose Vein Treatment Clinic near River Oaks has unanimous 5-star ratings and reviews from all patients. That's because we maintain exceptional standards of vein care, have an incredibly friendly staff and maintain a perfect track record. Our patients can resume their daily activities immediately, and our vein doctors follow-up over texts to ensure they're recovering well. You can go through our patient testimonials on Google, Facebook, or Real Self.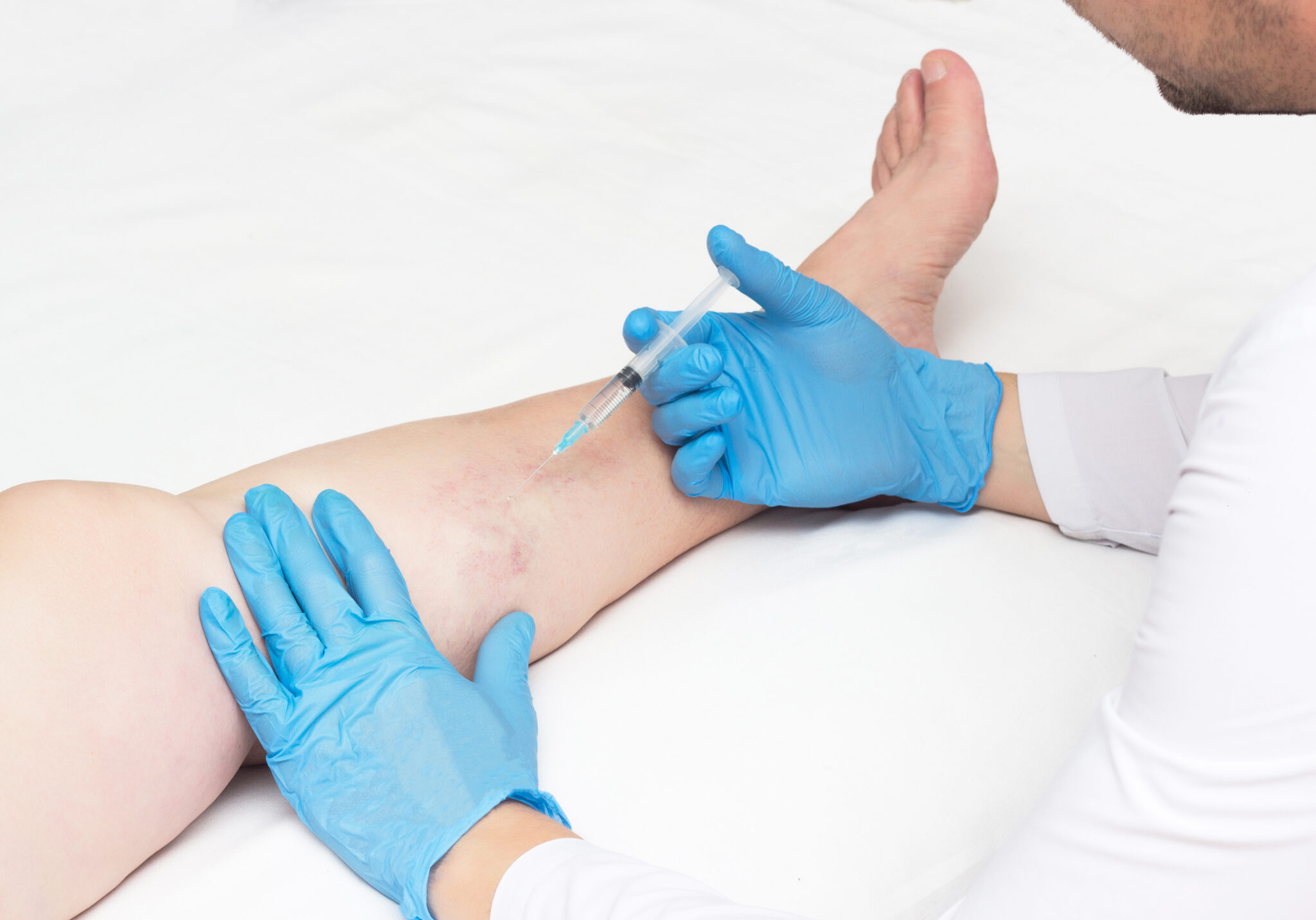 Meet Dr. Calvin Jung
Dr. Calvin Jung is the leading vein doctor and clinical trainer at the Spider Vein and Varicose Vein Treatment Clinic near River Oaks. He is a nationally recognized vein expert with specialized training in cosmetic surgeries and vein disease. He provides minimally invasive vein treatments for all vein problems, including spider veins and varicose veins.
Dr. Jung graduated with Honors from the New York University Langone Medical Center, following which he completed his surgical residency from NYU, scoring in the 99th percentile in the country. He specialized in complex head and neck procedures, including venous anastomosis reconstruction. He also completed his fellowship training on functional and cosmetic treatments for chronic venous insufficiency.
Due to his specialized training in cosmetic procedures, he's uniquely qualified to treat vein disease and improve your cosmetic appearance. He removes spider veins and varicose veins with consistent results and minimal risk of recurrence. He also has excellent bedside manners, and he ensures all his patients feel emotionally and physically comfortable during their vein treatments.
Meet Dr. Polina Kyriakides
Dr. Polina Kyriakides is one of the country's leading vein experts with close to 20 years of experience in minimally invasive spider vein and varicose vein treatments. She completed her residency training at the University of Minnesota, specializing in minimally invasive vein treatments to replace vascular surgeries. She advanced her career and training while working at the prestigious Johns Hopkins University and the University of Texas in Houston.
Dr. Kyriakides believes in patient education and spreads awareness of vein disease. That's because chronic venous insufficiency is an extremely common medical condition, but it's unfortunately underdiagnosed in both men and women. Patients often misattribute the early warning signs of vein disease, such as leg swelling, frequent leg cramps, and restless leg syndrome, to signs of aging and exhaustion.
Thorough Evaluations
Chronic venous insufficiency is the root cause of most vein problems, including spider veins and varicose veins. Chronic venous insufficiency is a medical condition wherein your vein valves malfunction, and blood accumulates in leg veins. Over time, the continued accumulation of blood in leg veins leads to spider veins, varicose veins, and other complications. If left untreated, vein disease can also lead to leg ulcers, skin discoloration, and deep vein thrombosis.
Most vein centers, inexperienced vein doctors, and medical spas treat spider veins without identifying or addressing the root cause. However, that leads to a high risk of recurrence because the spider veins will simply return. It's like painting over a stained wall instead of fixing the leaky pipes underneath. Our vein doctors always diagnose and treat the root cause of your vein problems, thus ensuring consistent and long-lasting results.
During your consultation, our vein doctors examine your leg veins, review your medical history, and discuss your symptoms. They also administer advanced vascular imaging tests, such as duplex ultrasound, to visualize the blood flow in your leg veins. The ultrasound diagnostic test clearly reveals the condition of your saphenous veins, thereby revealing chronic venous insufficiency. After the diagnosis, vein doctors can curate personalized vein treatments for you.
Minimally Invasive Treatments
The Spider Vein and Varicose Vein Treatment Clinic only provides minimally invasive spider vein and varicose vein treatments. That's because minimally invasive vein treatments are safer, more effective, and more convenient than vascular surgeries. They're in-office procedures performed under local anesthesia, cause no pain or discomfort, carry a negligible risk of complications, and they conclude within an hour with no downtime. As such, patients don't need to worry about social and professional downtime.
Our vein doctors provide the following vein treatments:
Radiofrequency ablation treats chronic venous insufficiency using thermal energy.
Endovenous laser ablation treats chronic venous insufficiency using laser energy.
VenaSeal treats chronic venous insufficiency using medical-grade adhesives.
ClariVein treats extremely twisted veins using mechanical pressure and sclerosant medicine.
Sclerotherapy treats spider veins using sclerosant injections.
Ambulatory phlebectomy removes superficial varicose veins through small incisions.
No Surprise Billing
The Spider Vein and Varicose Vein Treatment Clinic has a strict "no surprise billing" policy. That means they provide a complete overview of your vein treatment costs, with no hidden charges, before your procedure. You can also request free insurance verification before your appointment — the insurance concierge will review your insurance providers' terms and conditions, work out the details, and provide a complete overview during your appointment. As such, you'll know exactly what you'll have to pay out of pocket before you proceed with the treatment.