The Vein Treatment Center in River Oaks
The Spider Vein and Varicose Vein Treatment Center is one of the most reputable vein treatment centers near River Oaks, Texas. The vein treatment center is located at 2900 Weslayan St Suite 650, Houston, TX, a short drive from The Galleria shopping mall, River Oaks, and other neighborhoods. Our vein treatment center is less than 5 minutes from River Oaks via San Felipe St and Willowick Rd, though you can also drive down Larchmont Rd and Westheimer Rd or San Felipe St and Maconda Ln.
Besides being highly accessible, our vein treatment center near River Oaks has unanimous 5-star ratings and reviews from all patients. That just shows that we maintain a perfect track record and have exceptional standards of patient care. We always diagnose and treat the root cause of spider veins and varicose veins, i.e., chronic venous insufficiency, and not just the superficial symptoms. Our comprehensive approach to vein care ensures optimal, long-lasting results with a negligible risk of recurrence.
Our vein doctors are highly committed to promoting patient education and vein disease awareness. That's because we believe chronic venous insufficiency is one of the most under-diagnosed medical conditions out there. Most of our patients contact us when they have advanced vein disease because they fail to identify the early signs and symptoms of venous insufficiency, often mistaken as signs of exhaustion or aging. This article provides reliable information and answers the most common questions about spider veins and varicose veins.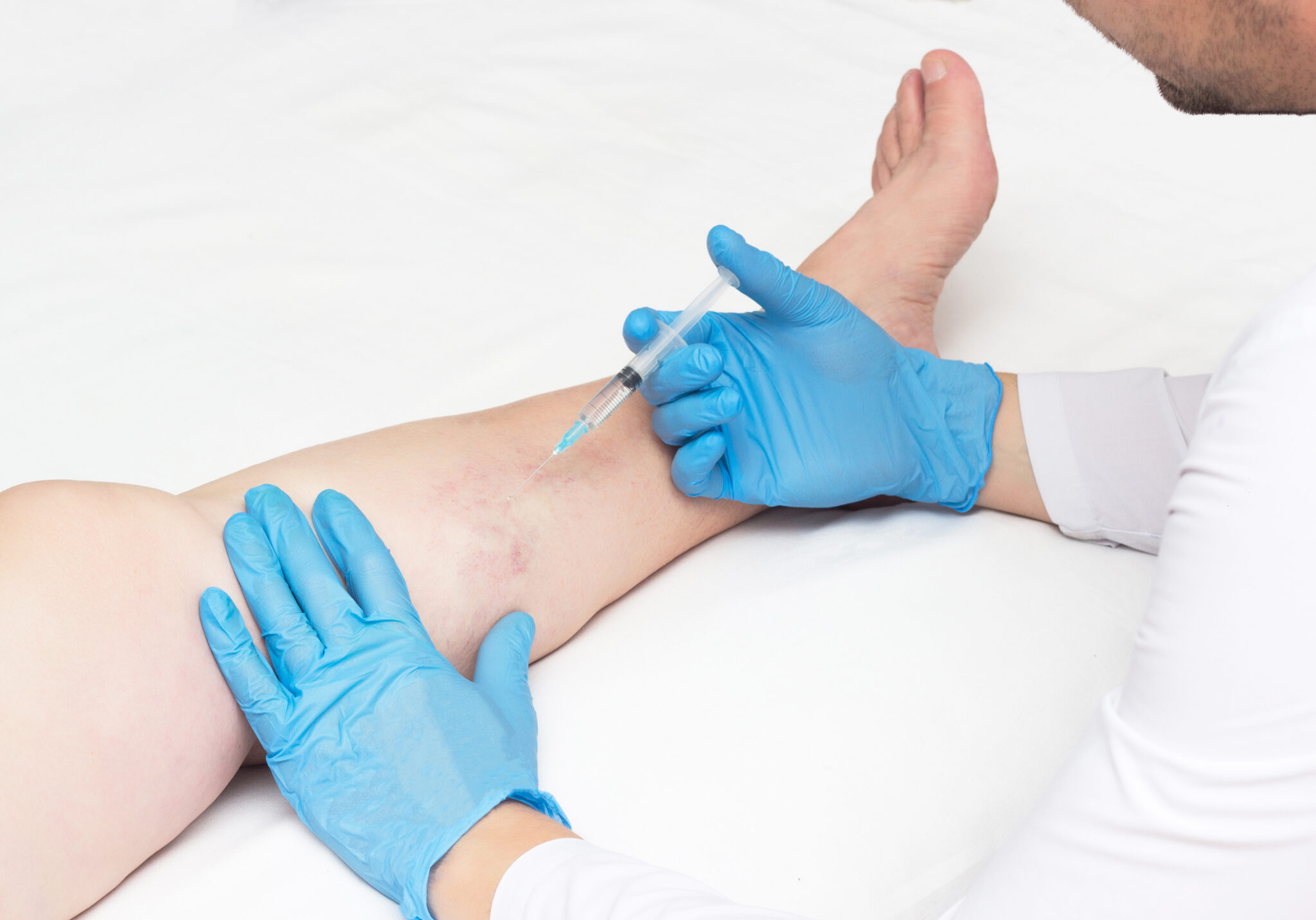 FAQs on Spider Vein Treatments
Does apple cider vinegar get rid of spider veins on the face?
No. Apple cider vinegar cannot get rid of spider veins on the face. There is no scientific research or backing to support the idea that apple cider vinegar (or other such home remedies) can treat spider veins. That's because spider veins are damaged and over-dilated blood vessels with excess blood — apple cider vinegar can't do anything about them.
Do creams really work for spider veins?
No, topical creams and ointments don't treat spider veins. There's no scientific research to support the idea that topical creams can treat spider veins. That's because spider veins aren't skin conditions — they're caused by circulatory disorders necessitating medical attention. If you have spider veins, please consult a reliable vein doctor for treatment.
How do you get rid of spider veins at home?
You can't get rid of spider veins at home with make-shift remedies. Spider veins are dilated blood vessels with excess blood, often caused by a circulatory disorder known as chronic venous insufficiency. This is a condition wherein your vein valves malfunction, and blood accumulates in the leg veins. As such, home remedies can't treat spider veins, and you need medical attention.
While home remedies can't get rid of spider veins, some of them can alleviate the symptoms (temporarily). If you have spider veins, please follow these lifestyle tips:
Wear compression stockings every day until you seek treatment.
Run, cycle, or swim to encourage blood circulation.
Elevate your legs while sitting down to facilitate blood flow in the correct direction.
Do spider veins go away with exercise?
Spider veins don't go away with exercise. However, exercises that work your calf muscles, such as running, cycling, and swimming, can prevent them from worsening. That's because these exercises lead to calf muscle contractions, thereby pushing the accumulated blood towards your heart.
Can you get rid of spider veins without surgery?
Yes, you can definitely eliminate spider veins without surgery. Sclerotherapy is the ideal minimally invasive treatment for spider veins. This treatment involves injecting a medicine called sclerosant into the spider veins. The sclerosant medicine fuses the spider veins' walls, turning them into scar tissues eventually absorbed by the body.
Is sclerotherapy or laser better for spider veins?
Sclerotherapy is the best treatment for spider veins because one injection is all it takes to remove one spider vein. This treatment provides guaranteed results, and as long as you don't have underlying venous insufficiency, your spider veins won't return. Furthermore, it's completely safe and painless.
Laser therapy, meanwhile, is extremely ineffective. This treatment is usually offered by medical spas because it doesn't have to be performed by vein experts. Laser therapy involves using high-energy light to make the spider veins shrink and fade away from the skin's surface. However, you need multiple sessions over extended periods to see results. And the spider veins may also return.
Does sclerotherapy really work?
Yes, sclerotherapy has been used for decades, and its efficiency is well-researched and proven.
How many sessions of sclerotherapy are needed?
The number of sclerotherapy sessions necessary depends on your specific condition. With sclerotherapy, the vein doctor needs to provide one injection per spider vein, so the total number of injections depends on the number of spider veins. If you have a lot of spider veins, the vein doctor may recommend spacing out the sessions.
What not to do before sclerotherapy?
Don't take non-steroidal anti-inflammatory drugs (NSAIDs) for a week before the session.
Don't smoke or consume alcohol for two days before the session to ensure optimal healing.
Don't apply creams and lotions on your legs the day of the procedure.
Don't shave your legs the day of the procedure.
What should I avoid after sclerotherapy?
Avoid direct exposure to sunlight.
Don't go into a sauna or take hot baths.
Don't engage in strenuous workouts and activities.
Don't lift heavy objects.
What is the fastest way to recover from sclerotherapy?
Sclerotherapy doesn't involve downtime or an extended recovery period. You can resume all your normal activities and work immediately after your session. However, you can also resume all other activities, such as saunas and strenuous workouts, if you follow the vein doctor's instructions accurately and wear compression stockings regularly.
How long does it take for veins to disappear after sclerotherapy?
The spider veins will gradually fade away from your skin's surface in a few weeks, with optimal results usually seen in three weeks.