Dr. Kamran Saraf, the best vein specialist in Lindenhurst, Long Island
Dr. Kamran Saraf, the leading vein doctor at the vein treatment clinic in Lindenhurst, is widely considered the best vein specialist on the south shore of Long Island. He is an incredibly talented and compassionate vein doctor known for his excellent bedside manners and perfect track record. Patients love being treated by Dr. Saraf, and he's won the title of "Most Compassionate Doctor" for several years in a row. He has also won the prestigious "Patient's Choice Award" multiple times, establishing him as one of the country's leading vein experts.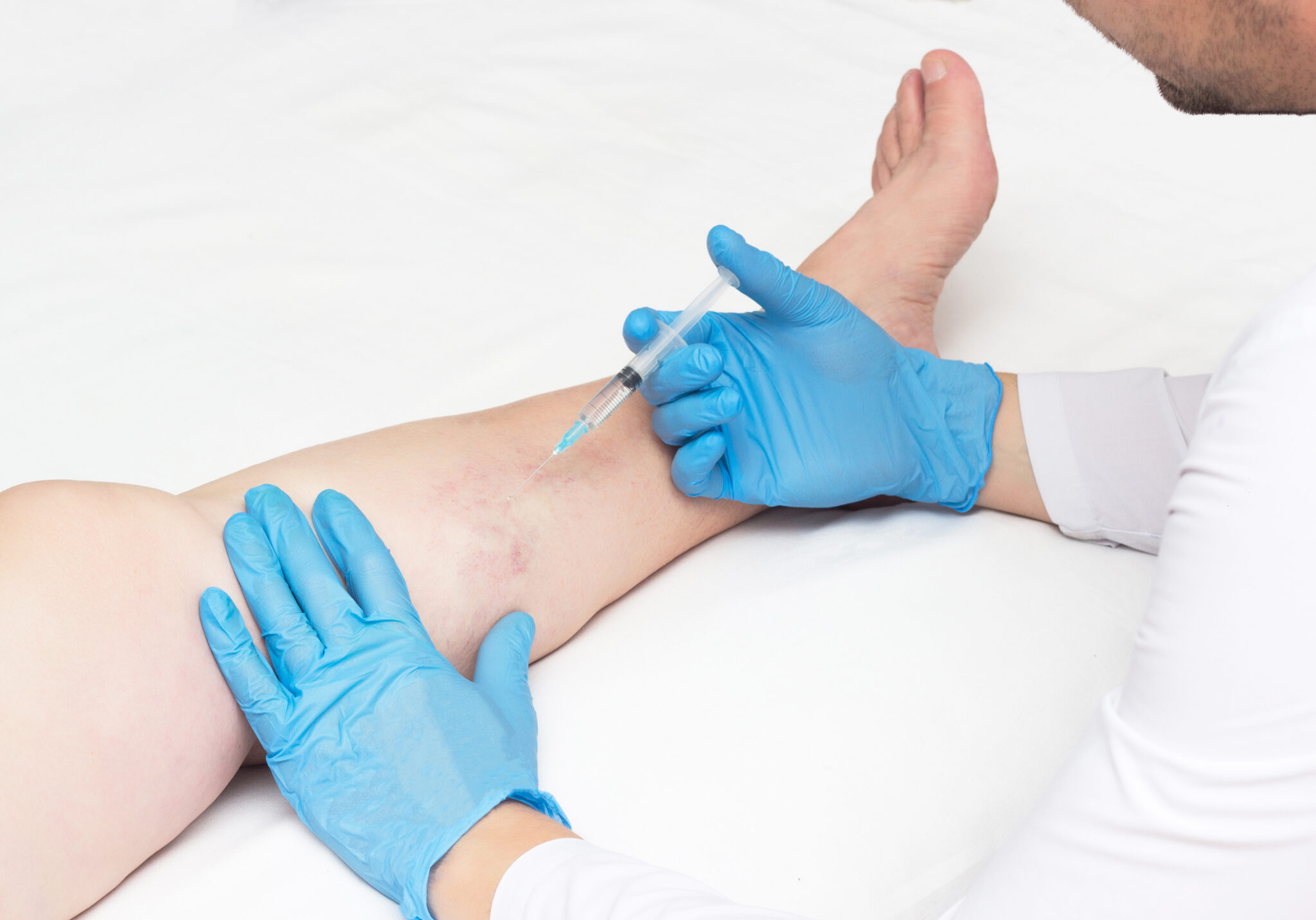 Dr. Kamran Saraf brings a lot more to the table than just his charm and personality. He has excellent credentials and an educational background rivaled by none. The following is an overview of his educational background and credentials:
Bachelor's degree in Neurophysiology from the University of Maryland (Honors)
Master's degree in Physiology and Biophysics from Georgetown University
Medical degree from the University of Miami
General Surgery at Texas Medical Center
Residency training in Anesthesiology at the University of Miami / Jackson Memorial Hospital
Fellowship at the University of Pittsburgh Medical Center
Recipient of the Maryland Senatorial Scholarship
Recipient of the Miami Academic Achievement Scholarship
If you live or work on the south shore of Long Island, you can find Dr. Saraf at our state-of-the-art vein treatment clinic at 481 W Montauk Highway, Lindenhurst. The vein clinic is located on the Montauk Highway on the border of Suffolk County and Nassau County, a short drive from the Southern State Parkway. If you have spider veins or varicose veins, please schedule an appointment with the best vein specialist in Lindenhurst today. You can also call the vein treatment clinic at +1 631-212-1456 — we provide free insurance verification.
Other highly-skilled vein doctors in LI
Dr. Kamran Saraf isn't the only highly-skilled vein doctor in Long Island. We have three highly-accessible vein treatment clinics in Long Island, each led by an immensely talented and experienced vein expert. We individually select our vein doctors from the country's best medical schools, residency programs, and fellowships, so you can be assured of quality vein care. Below, we introduce you to the best vein doctors in Jericho and Hampton Bays, LI.
Dr. Caroline Novak
Vein doctor at our vein treatment clinic at 350 Jericho Turnpike Suite 1A, Jericho
Graduated with honors from the prestigious University of Chicago
Graduated at the top of her class from the University of Illinois Medical School, which she attended on an academic scholarship
Residency at the prestigious Northwestern Memorial Hospital in Chicago, where she won numerous teaching awards
Faculty at Memorial Sloan Kettering Cancer Center, where she won the prestigious "teacher of the year" award
Double-certified vein doctor specializing in internal medicine and venous medicine
Specialized training in minimally invasive spider vein and varicose vein treatments
Registered physician in vascular imaging
Dr. Thomas Arnold
Vein doctor at our vein treatment clinic at 225 W Montauk Highway Suite 3, Hampton Bays
25+ years of experience as a vein doctor
Graduated from the University of Pennsylvania
Faculty at the State University of New York at Stony Brook in 1993
Dedicated to the vascular health of patients in Long Island
Specialized training in ultrasound-guided minimally invasive vein treatments
Our unique vein treatment process in LI
Now that you've been introduced to the vein experts at our state-of-the-art vein treatment clinics in Long Island, you may have questions about the vein treatment process. Our vein doctors maintain unanimous 5-star ratings and reviews from all patients because of comprehensive, personalized, and minimally invasive vein treatment plans. Our patients unanimously voted for this treatment, as evidenced by our stellar ratings and reviews on Google, Facebook, and Real Self. Below, we provide a step-by-step overview of our unique vein treatment process in LI.
Step 1: Initial Consultation
Your vein treatment starts with an initial consultation with our board-certified vein doctors in Long Island. The vein doctor will examine your leg veins, including the spider veins and varicose veins, discuss your symptoms, and review your medical history. The vein expert also administers an ultrasound scan to visualize the blood flow in your leg veins and diagnose chronic venous insufficiency, the root cause of most vein problems.
Step 2: Treatment Planning
After the initial consultation, the vein doctor will curate a personalized vein treatment plan just for you. This is done after careful consideration of your symptoms, the location and size of your spider veins and varicose veins, whether you have chronic venous insufficiency, your insurance coverage options, and your overall goals. Each vein treatment plan is personalized according to your needs and lifestyle.
Step 3: Primary Treatment
The primary vein treatment consists of radiofrequency ablation, endovenous laser ablation, or venaseal — these procedures address the root cause of your spider veins and varicose veins. The vein doctor channels thermal energy, laser energy, or medical glue into the diseased saphenous vein via a catheter or injection. The diseased vein collapses or seals shut, and the accumulated blood reroutes into healthier leg veins, restoring optimal circulation to the heart.
Step 4: Cosmetic Treatment
The cosmetic vein treatment consists of the removal of superficial varicose veins and spider veins using ambulatory phlebectomy or sclerotherapy. Ambulatory phlebectomy involves the physical extraction of varicose veins through small incisions on the skin. Sclerotherapy involves injecting a sclerosant chemical into spider veins to make them shrink and eventually get metabolized by the body, fading away from the skin.
Step 5: Recovery & Aftercare
Minimally invasive spider vein and varicose vein treatments conclude within an hour. They are in-office and outpatient procedures that conclude quickly, following which you can resume your daily activities and work. You may have to wear compression stockings for a few days or weeks after the procedure to prevent vein disease recurrence.