Meet Dr. Thomas Arnold, the best vein specialist in the Hamptons, Long Island
Dr. Thomas Arnold is widely considered the best vein specialist in the Hamptons, Long Island. But you don't have to take our word for it — he has a perfect track record and unanimous 5-star ratings and reviews from all patients. That means he treats all of his patients while maintaining a perfect track record — no vein disease recurrence or complications — and has excellent bedside manners. Even a brief glimpse of his testimonials on Google, Facebook, or Real Self will reveal how his patients love their vein treatment experience.
One of Dr. Arnold's patients recently wrote the following review: "From the time I walked in for my first appointment, I felt so comfortable and cared for. They took the time to explain all the procedures I needed and answered all of my questions. I couldn't have been more pleased with the staff and Dr. Arnold. They are all professional and compassionate. I highly recommend them to anyone in need of vein treatment."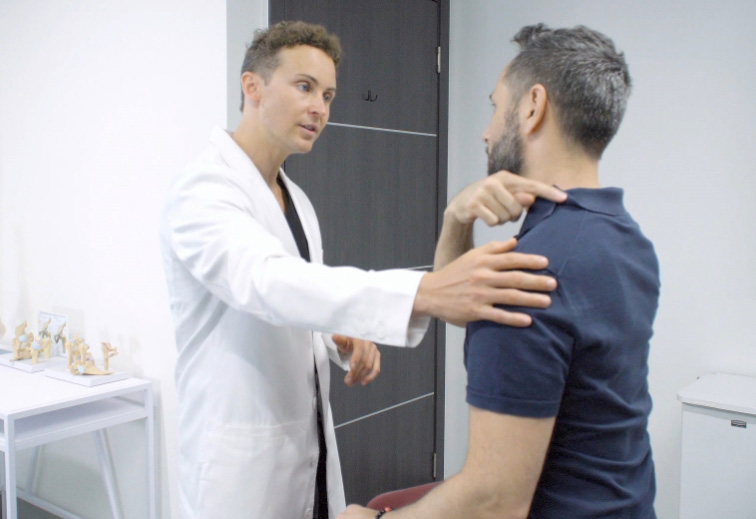 Besides his excellent bedside manners and charisma, Dr. Arnold also brings 25+ years of experience and skills to the table. He has an excellent educational background, having graduated from the prestigious University of Pennsylvania. After completing his training, Dr. Arnold joined the faculty at the State University of New York at Stony Brook in 1993. He has spent the past 25 years committed to ensuring his patients in Long Island maintain perfect vascular health.
Dr. Arnold specializes in the latest ultrasound-guided minimally invasive spider vein and varicose vein treatments, including radiofrequency ablation, endovenous laser ablation, and sclerotherapy. You can find him at our state-of-the-art vein treatment clinic located at 225 W Montauk Highway Suite 3 in Hampton Bays, in partnership with a group of skin specialists called MDCS Dermatology. If you have spider veins, varicose veins, restless leg syndrome, leg heaviness, or other symptoms of vein disease, please consult the vascular surgeon in Hampton Bays today.
Other highly-skilled vein doctors in Long Island
Dr. Arnold isn't the only highly-skilled vein doctor in Long Island. He's certainly the leading vein doctor in the Hamptons, but we have other equally skilled and talented vein doctors in other parts of the island as well, including the south shore and the north shore. We individually select the best vein doctors from the country's leading medical schools, residency programs, and fellowships to ensure the highest standards of vein care. Below, we provide an overview of our vein doctors' credentials.
Dr. Kamran Saraf in Lindenhurst, LI
Vein doctor at the vein treatment clinic at 481 W Montauk Highway, Lindenhurst, LI
Bachelor's degree in Neurophysiology from the University of Maryland
Master's degree in Physiology and Biophysics from Georgetown University
Medical degree from the University of Miami
General surgery training from the Texas Medical Center
Residency training in Anesthesiology from the University of Miami, Jackson Memorial Hospital
Fellowship training from the University of Pittsburgh Medical Center
Recipient of the Maryland Senatorial Scholarship
Recipient of the Miami Academic Achievement
Recipient of the "Patient's Choice Award"
Dr. Caroline Novak in Jericho, LI
Vein doctor at the vein treatment clinic at 350 Jericho Turnpike Suite 1A, Jericho, LI
Board-certified by the American Board of Venous and Lymphatic Medicine
Specialized training in internal medicine and venous medicine
Graduate from the University of Chicago
Medical degree from the University of Illinois Medical School
Residency from the Northwestern Memorial Hospital in Chicago
Former faculty member at the Memorial Sloan Kettering Cancer Center
Recipient of the prestigious "teacher of the year" award
When should I consult board-certified vein doctors?
Now that you've been introduced to the best board-certified vein doctors in Long Island, you may wonder when you need to consult them. Most patients consult vein doctors when they notice spider veins or varicose veins, but you should ideally consult them when you notice the early warning signs of vein disease, aka chronic venous insufficiency.
Chronic venous insufficiency is the circulatory disorder responsible for most vein problems, including spider veins and varicose veins. It's a medical condition wherein your vein valves collapse, and blood flows backward to accumulate in the leg veins, leading to vascular dilation and the formation of spider veins and varicose veins.
Below, we highlight the situations indicating you need to consult vascular surgeons in the Hamptons, Long Island.
When you experience leg heaviness, restless leg syndrome, frequent leg cramps, etc
Some of the most common early symptoms of vein disease include leg heaviness, restless leg syndrome, frequent leg cramps, leg pain, and leg swelling, especially if the symptoms worsen at the end of the day. If you consult vein doctors when you notice these symptoms, you can possibly prevent spider veins and varicose veins from occurring.
When you notice spider veins and varicose veins
Spider veins and varicose veins are the most noticeable signs of chronic venous insufficiency. Spider veins are dense blood vessels visible just underneath the skin's surface, and varicose veins are large blood vessels that protrude out from the skin's surface. If you notice these vascular problems, you must consult vein specialists.
When you experience the advanced complications of chronic venous insufficiency
If left untreated, chronic venous insufficiency continues worsening with time. The continued accumulation of blood in leg veins increases the risk of varicose vein ruptures, which would cause profuse bleeding. You may also experience skin discoloration, leg ulcers (non-healing leg wounds), and blood clots in leg veins (deep vein thrombosis). Please contact your nearest vein doctor in Hampton Bays if you experience these complications.