How to Find the Best Vein Doctor Texas?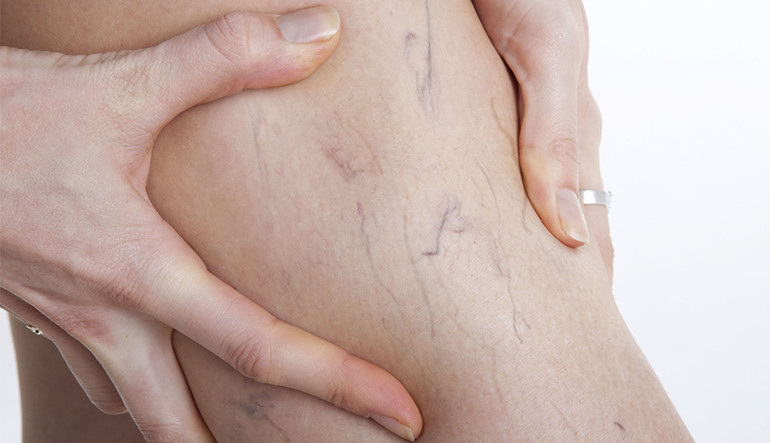 Are you looking for a great spider vein doctor or vein treatment center in Houston? Well, when looking into doctors and clinics for varicose vein treatments, there are a few factors you must consider carefully.
The best varicose vein doctor must have a strong educational background. They should primarily focus on minimally invasive varicose vein treatments rather than complicated surgical procedures.
Dr. Calvin Jung — who currently presides as the spider vein doctor in Vein Treatment Clinic Houston — is a great vein doctor in Houston TX. He's a highly qualified physician who practices venous medicine and cosmetic surgery.
Dr. Jung has graduated at the top of his class from the New York University School of Medicine. He has a perfect track record and his patients fly from all corners of the country to consult him. In addition to providing minimally invasive varicose vein treatments, Dr. Jung also values effective communication and compassion. Since he's trained as a cosmetic surgeon, Dr. Jung has a keen eye for aesthetics and is uniquely qualified to restore the cosmetic beauty of your legs yet again.
You can find Dr. Calvin Jung in VIP Medical Group's Vein Treatment Clinic Houston TX. Located in 2024 Richmond Ave, Vein Treatment Clinic is highly accessible as it's smack right in the middle of Upper Houston's premier shopping district, a stone's throw away from The Galleria.
Schedule an appointment and meet Dr. Calvin Jung for a spider vein removal consultation today.
Can Damaged Veins be Repaired?
Chronic Venous Insufficiency is the root cause of varicose veins and spider veins. This is a condition in which your vein valves malfunction, which causes blood to flow into your leg veins, which eventually leads to varicose veins and spider veins.
Long ago, the only way to treat damaged veins was through complex and risky surgical procedures. However, thanks to modern medicine, a good varicose vein doctor can treat damaged veins using minimally invasive varicose vein treatments.
The best minimally invasive varicose vein treatments include radiofrequency ablation, endovenous laser ablation, and VenaSeal. These are minimally invasive and non-surgical procedures in which the vein doctor will use heat energy, laser energy, or medical adhesive to either collapse the damaged saphenous vein altogether or seal it shut.
The damaged saphenous vein isn't repaired — rather, it is sealed shut or collapsed so the accumulated blood can reroute to healthier veins and restore blood circulation to the heart. Over time, the damaged vein hardens and gets absorbed by the body.
These procedures are highly successful, they carry a negligible risk of side effects, and they generally conclude within an hour with no downtime. That's why they're the best varicose vein treatments possible.
Once the damaged saphenous vein is closed, the spider vein doctor may also use a procedure called sclerotherapy to treat spider veins. While this procedure isn't necessary for medical purposes, it does help restore your legs' aesthetic beauty by getting rid of the visible spider veins on your skin.