Who is the Best Vein Doctor Freehold?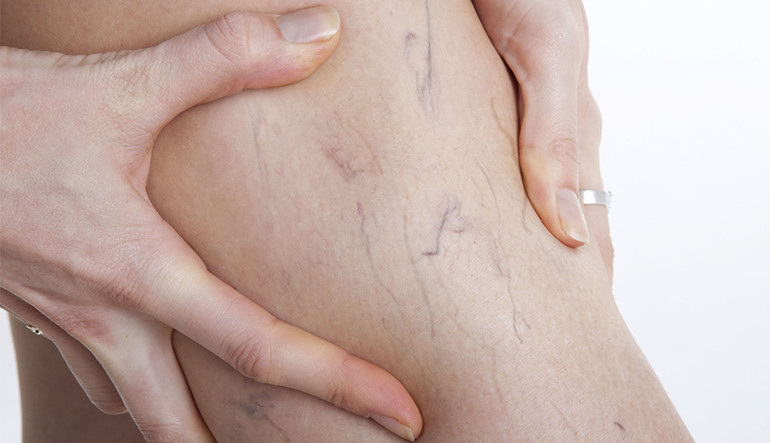 Are you suffering from spider veins or varicose veins on your skin? If so, you must be looking for a vein doctor who can provide the best varicose vein and spider vein treatments. If you live in Freehold NJ, you'll find a lot of vein doctors and vein treatment centers in your area — but you must consult the best vein doctor Freehold.
If you don't consult the right vein specialist, an inexperienced one may only treat your superficial symptoms without diagnosing the root cause, which will cause spider veins to return later. Furthermore, you should completely avoid a vascular surgeon who recommends a vascular surgery since that's no longer favorable, is risky, and extremely complicated.
Dr. Sareh Rajaee is currently the best vein doctor Freehold NJ. He's a double board-certified and Yale-educated vein specialist who specializes in the latest minimally invasive spider vein and varicose vein treatments. Dr. Rajaee carefully examines your symptoms and runs diagnostic tests like Doppler Ultrasound to identify the root cause of your symptoms before curating a treatment plan.
Furthermore, Dr. Rajaee provides the best minimally invasive procedures like radiofrequency ablation, sclerotherapy, endovenous laser ablation, and VenaSeal — procedures that cause minimal pain or discomfort, are completely safe, and conclude within an hour with no downtime. He has also been recognized as one of the Top Vein Doctors in New Jersey because of his expertise with minimally invasive spider vein and varicose vein treatments in Freehold.
Dr. Siddqi is the medical director and leading vein specialist at Vein Treatment Clinic Freehold NJ. Located in 501 Iron Bridge Rd, our vein treatment center is in the heart of West Freehold, along W Main St, and a few minutes from Radisson Hotel Freehold. In addition to being highly accessible, our vein clinic is also equipped with the latest state-of-the-art infrastructure, which is crucial for minimally invasive treatments.
Vein doctors are officially called Phlebologists and they can come from several different fields of medicine and healthcare. In the past, vein disease could only be treated by a vascular surgeon because vascular surgery was the only treatment option available.
Thanks to modern medicine and advanced technology, vein disease is now treated with minimally invasive and non-surgical procedures. This has opened up the field of vein treatment to phlebologists who come from different specialties — emergency medicine doctors, anesthesiologists, cardiologists, hospitalists, and many more. The only requisite to being a vein doctor is proper training in vein care, ideally someone who is experienced with vascular ultrasound as well because that's crucial for diagnosis.
You should generally avoid phlebologists who identify as a vascular surgeon or recommend vascular surgeries like vein ligation and venous bypass surgery. These procedures have a relatively low success rate, they carry a high risk of complications, and they require hospitalization and a long recovery period.
Instead, you should look for a vein doctor who only provides minimally invasive spider vein and varicose vein treatments like sclerotherapy, radiofrequency ablation, endovenous laser ablation, and VenaSeal. These procedures are highly effective, carry a negligible risk of side effects, painless, and they conclude within an hour in the doctor's office.
Please consult the best vein doctor Freehold NJ to diagnose your vein disease and discuss treatment options.