The Top Back Pain Treatment 2019 | A Pain Doctor Weighs In
What Are The Best Back Pain Treatments 2019?
Back pain is a common issue in the United States and is one of the leading reasons for sickness absences at work. If not treated correctly, it can get worse over time and lead to further health complications. Back pain can also be a result of many different medical conditions and issues. That's why it is important to seek advice from a Board Certified pain doctor who will accurately diagnose and treat the underlying reason for your back pain.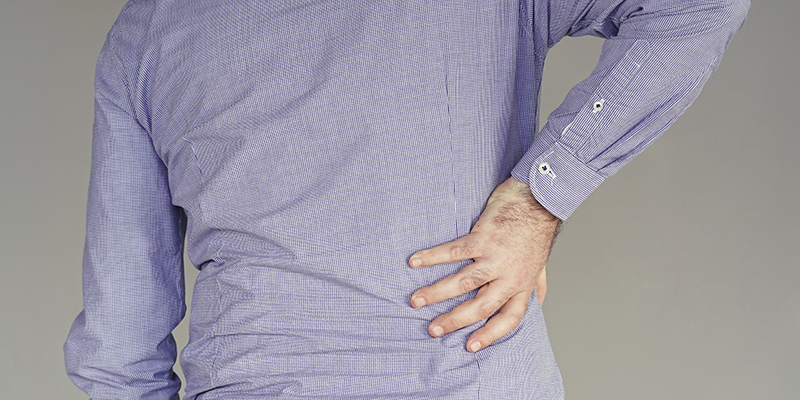 Many people think that surgical options are the only treatments available for back pain. Surgery carries many risks, such as bleeding, infection and lengthy recovery periods. Surgery is a highly invasive way to treat back pain and might not even be necessary! In addition, using long term pain relievers such as opioids and NSAIDs can have negative health consequences. That's why it is important to point out that there are many successful minimally invasive treatment options that maximize health. These procedures use minimally invasive techniques to target the area of pain with minimal involvement. Epidural steroid injections and facet joint injections are just some examples of the leading conservative treatment options available.
Pain doctors have a holistic approach to health care and have access to the latest techniques in pain medicine to assess and target back pain. Let's take a look at some of the most popular ways to treat back pain that avoid surgery:
Epidural Steroid Injections (ESI)
Epidural steroid injections tend to be recommended if you're suffering from inflamed spinal nerves that could have been caused by a disc herniation or spinal stenosis. These injections are the first line of treatment for patients experiencing back pain. They are an excellent treatment choice due to the fast and efficient way that the injections directly target pain. The procedure also only lasts 30 minutes, meaning you can be in and out of the doctor's office relatively quickly!
During the appointment, you will be asked to lie down on the X-Ray table. Your pain doctor will apply a local anesthetic to numb the area and ensure you are feeling relaxed and comfortable. During this procedure, you will remain awake so you can provide feedback to your pain doctor as the treatment progresses. Once the local anesthetic is working, your pain doctor will insert a needle through your skin and directly into the space between the bones of the spinal column (vertebrae) using a fluoroscope. A fluoroscope is a special X-Ray guidance system that enables your pain doctor to see images of the procedure in real time. This ensures maximum accuracy when injecting the needle into the space in the spinal column. Once your doctor is confident that the needle is in the correct place, they will inject the pain medicine directly into the space in the spine.
Epidural steroid injections are a popular treatment choice due to their high success rate and instant pain relief. Some patients return a few weeks after their initial appointment to feel the full benefits of this quick and direct pain relief.
In addition to receiving immediate pain relief, your pain doctor can also discuss ways to look after yourself in your daily life. This ranges from bed rest to recommending the best physical therapists that can help you during your recovery.
Facet Joint Injections
Facet joint injections are the second treatment of choice to alleviate back pain. They are another way to directly target pain and provide immediate pain relief in patients.
When undergoing a facet joint injection procedure, your pain doctor will request that you lie on your abdomen on the X-Ray table. A special X-Ray guidance system known as a fluoroscope will be used to assist the pain doctor when inserting needles along the spine. This provides images of the procedure in real time and ensures maximum accuracy. Once the needles are in the correct place, your pain doctor will inject a local anesthetic into the joint nerves. This provides direct relief for the pain affecting your back. Some patients prefer numerous appointments with their pain doctor to have this procedure over a few occasions
Lumbar Radiofrequency Ablation (RFA)
A lumbar radiofrequency ablation is a great way to both treat and assess the reasons for your back pain. RFA is typically used to provide long-term pain relief such as chronic low back pain and facet joint osteoarthritis. It provides long-term pain relief by using heat and alternating current technology and tends to be used with patients that have already received facet joint injections.
During RFA, your pain doctor inserts an RF cannula/ small needle using fluoroscopic guidance. This allows your pain doctor to see images in real time and maximizes accurate needle placement. Your pain doctor may decide to test the area first by using a small electric current via the end of the needle. If your doctor is happy with this, they will then inject a small amount of local anesthetic into the area to ensure it is numb. Your pain doctor will then use the radiofrequency generator to heat up the cannula – this heat stops nerves from transmitting pain signals to one another. As a result, the pain signals are no longer able to send these pain messages and the nerves become denervated.
Once you have received RFA treatment, it is important that you have bed rest and take it easy for up to 24 hours. It can take some time for the effects of sedation to wear off. However, recovery times for RFA are much quicker compared to back surgery, and patients report that they are able to return to daily activities sooner than expected.
RFA is a powerful treatment choice as it is able to eradicate pain for up to one year. It accurately targets nerve tissue and provides long lasting pain relief. RFA is also used to help doctors diagnose the reason why you may have back pain.
If you are struggling with back pain, it is recommended that you receive medical advice from a Board Certified pain doctor. Pain doctors are leaders in the field of pain medicine and have access to the latest conservative pain treatments. They will answer any concerns you may have and will draw upon their extensive training and expertise to tailor a treatment plan to your needs.
Why Do I Have Back Pain?
Now that we have looked at the best back pain treatments in 2019, let's take a look at some of the most common reasons people suffer from back pain:
Facet Joint Pain Syndrome/ Dysfunction – this occurs as a result of an arthritic condition and creates both back and neck pain. When arthritis affects the neck and back, it can cause an uneven weight to shift onto the facet joints.
Lumbar Herniated Disc – this is when the jelly-like substance inside discs in the spine oozes from the soft inner layer of the disc to the tough, outer layer of the disc. This can put excessive pressure on spinal nerves and causes inflammation and pain.
Muscle strain – suddenly lifting a heavy object or repetitive movements can create muscle strain.
Spinal/ Lumbar Arthritis – this painful condition affects 40 – 80% of Americans. However, it is more common in older adults. This occurs due to degenerative changes in the cartilage of the discs in the back.
Spondylolisthesis – this is when one of the 33 bones of the spine slips out of place. This is not the same as a lumbar herniated disc.
The Importance Of Visiting A Pain Doctor
The back is a complex structure and comprises of many different bones, tissues, nerves and ligaments. If left untreated, back pain can get worse over time and even lead to further health complications. That's why it is important you understand what is causing your pain and how best to treat it.
At the VIP Medical Group, we have Harvard trained pain doctors who use their extensive knowledge, skills and experience to assess pain and treat it in a minimally invasive way. Our doctors combine a holistic approach to health care and regenerative medicine to target pain and get you back to your healthy self as soon as possible. Our friendly and experienced doctors will answer any questions you may have and are on hand to provide the best medical advice to facilitate your recovery.