The Best Back Pain Treatment 2019 | A Pain Doctor Weighs In
Wondering what the best back pain treatment 2019 is according to top Ivy League pain doctors? We can help by providing an overview of the top 5 treatments that are provided by leading pain doctors in the United States.
Back pain is extremely common in the United States and approximately 85 – 90% of Americans will experience it at some point in their lives. Pain can range from mild discomfort to excruciating and debilitating levels. If left untreated, back pain can get worse and lead to further health complications.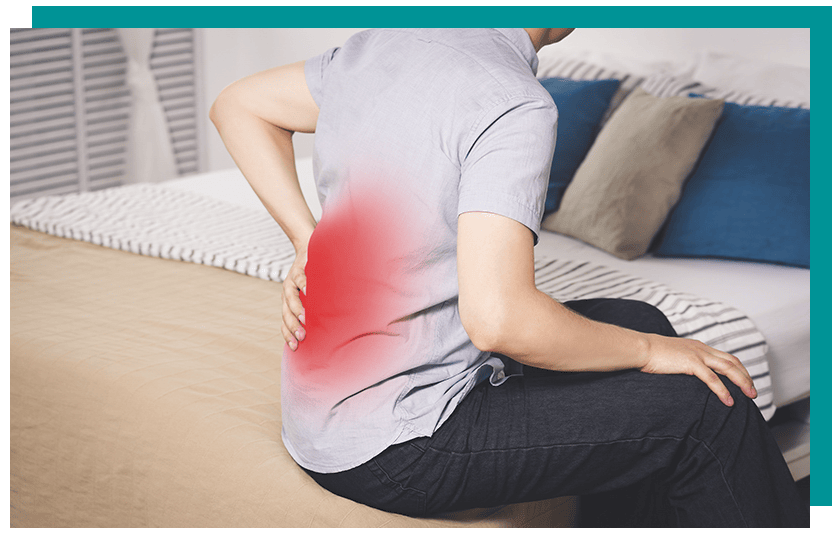 Nowadays, many orthopedic surgeons offer surgical outcomes as the only way to treat back pain. However, this is not always the best treatment option due to the potential risks associated with surgery. As well as the risks associated with surgery, research demonstrates the potential negative consequences of using long-term pain medication and NSAIDs to alleviate pain. It is no secret that the U.S. is facing an opioid epidemic, and the negative consequences associated with long-term narcotics use is gaining more attention. A recent study shows that increased use of pain medication is attributed to potential future heart attacks.
Despite this, there are many successful conservative treatment options available to target the area of pain and alleviate discomfort. That's why we discuss the best back pain treatments 2019 offered by top Ivy League doctors.
Epidural Steroid Injection
Epidural steroid injections are an excellent way to directly target back pain and may help you avoid the need for complex surgeries. This procedure is when a pain doctor injects a corticosteroid (anti-inflammatory) and local anesthetic pain relief medicine to alleviate pain. It is commonly used for low back and leg pain. This procedure should be completed by a Board Certified pain doctor. It can also be completed in under 30 minutes and is highly effective.
Facet Joint Injection
A facet joint injection is an excellent way to feel the benefits of immediate pain relief. It can be performed multiple times depending on how many joints are affected and can even assist a doctor in the diagnosis of your pain. It works by injecting a small amount of local anesthetic into one or more of the small vertebrae along the spine. It is important to ensure that this procedure is carried out by a Board Certified pain doctor.
Lumbar Radiofrequency Ablation
Lumbar RFA is an excellent method for long-term pain relief and is typically used to treat chronic low back pain. It is a steroid-free option that applies heat using alternating current technology. It is generally prescribed for individuals who have already had minor procedures, such as lumbar facet joint injections.
Nonsteroidal Anti-Inflammatory Drugs (NSAIDs)
Ibuprofen, Naproxen and Aspirin are some examples of NSAIDs. NSAIDs should be taken exactly as prescribed. Taking large doses or consuming NSAIDs for longer periods of time increases the risk of dangerous side effects. They must not be intended as a substitute for seeing a pain doctor to receive back pain treatment.
Weight Loss
Losing weight can help back pain by removing the excess weight that can create pressure on joints. A Board Certified pain doctor can provide tips and advice on the best way to safely lose weight.
What Does A Visit To A Pain Doctor Involve?
You might be wondering why a pain doctor is the best doctor to see for back pain. Pain doctors are experts in the field of pain medicine and have advanced training in the diagnosis and management of functional pain. They offer the latest treatments in the field of regenerative medicine and use their expertise in accurately diagnosing and treating functional pain.
A pain doctor devotes more focus to finding a procedural or interventional treatment option that avoids surgery and long-term narcotic use. Long-term narcotic use and surgery has many risks and are not always the necessary treatment of choice.
Pain doctors conduct an accurate assessment and diagnosis of the issue using questions and imaging equipment (for example, an X-ray machine or MRI scans). They will then prescribe a treatment regimen that consists of bed rest and ice in addition to the best procedure that will target the pain. Pain doctors also recommend expert physical therapists to work alongside your treatment and rehabilitation. Pain doctors also provide insight into movements and postures that may make the pain worse and will provide ways to improve posture that will help back pain.
The goal of a pain management doctor is to reduce pain and maximize health. It is important to seek medical advice from a qualified pain doctor who will provide an accurate assessment and treatment. Pain doctors have expert knowledge and skill to treat back pain using the latest minimally invasive techniques that avoid risky and unnecessary surgical procedures. At the VIP Medical Group, you have access to the latest treatments, Ivy League doctors and exceptional state-of-the-art facilities.
Back Pain Risk Factors
Now that we have looked at the importance of seeing a back pain doctor, let's take a look at risk factors associated with back pain. Risk factor knowledge can increase awareness of subtle lifestyle changes that could help back health.
Age – People who are older are more at risk of developing back pain. However, young people can also suffer from back pain as a result of lifestyle factors.
Diet – high calorie diets contribute towards excessive weight gain. This puts more pressure on joints and can lead to back pain.
Occupation – jobs that require the manual lifting, shifting and moving of objects leads to greater back pain risk. Sitting for long periods of time, particularly at computers with a poor posture, can also contribute to back pain.
Pregnancy – increased weight gain, fluctuating hormones and postural changes can all cause back pain.
Sedentary lifestyle – spending long periods of time being seated can cause back pain due to weakening back and abdominal muscles that do not support the spine.
If you suffer from back pain, it is important to consider visiting a Board Certified pain doctor. Back pain causes can vary and can get worse if left untreated. Back pain can also be a symptom of other underlying health conditions.
At the VIP Medical Group, we take a holistic medical approach to get you back to full health. With access to the latest treatments in pain medicine, friendly Board Certified Ivy League doctors and outstanding state-of-the-art facilities, you can be rest assured that you are receiving the best back pain treatment in the United States.